Thank you for registering! We sent you a confirmation email; please click the validation link to confirm your subscription.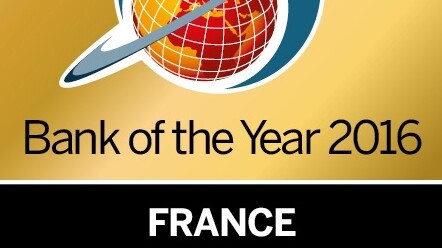 Groupe BPCE awarded Bank of the year 2016 in France by The Banker
Groupe BPCE was just named Bank of the Year 2016 in France by The Banker, a Financial Times magazine. It is the second year running that Groupe BPCE has won the Bank of the Year award in France.
The Banker Award recognises Groupe BPCE's economic and commercial performance, financial strength and achievements in innovation and digital sectors (Apple Pay etc.). The bank's solvency was significantly strengthened in 2015 and the Common Equity Tier 1 ratio was 13.0% on January 1, 2016. Marguerite Bérard-Andrieu, Chief Executive Officer, Group Finance, Strategy, Legal Affairs, and Group Company Secretary attended the award ceremony in London last night.
The Banker (Financial Times Group) is an internationally recognised banking magazine, read in over 180 countries. The magazine includes a unique database of 4,000 bank profiles, including their financial strength, profitability and performance relative to the competition.
Groupe BPCE's success demonstrates the commitment of its 108,000 employees, subsidiaries, two prominent retail banking networks (Banque Populaire and Caisse d'Epargne), and Natixis to serving their 35 million clients.
Linked topic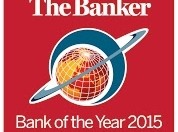 December 3, 2015
The Banker, a financial affairs magazine owned by the Financial Times group, recently awarded Groupe BPCE the title "Banque of the Year 2015" in France.