Thank you for registering! We sent you a confirmation email; please click the validation link to confirm your subscription.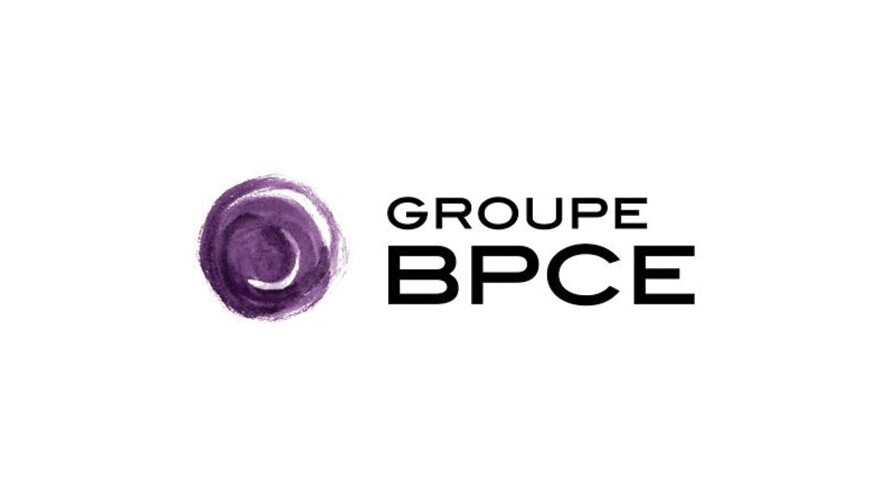 2014 Annual Results and 2014 Fourth Quarter Results
Paris, France,
February 19, 2015
Revenues and profitability increase in 2014:
 Core businesses net revenues: +7% at €7.0bn
 Net income: +16% at €1.3bn
Significant progress in New Frontier strategic plan
Core businesses: dynamic activity levels in 2014
Development of main Wholesale Banking franchises driven by international business

: €28bn of new loan production in Structured financing in 2014 and strong growth in Equity Derivatives

Record year for Asset management

: €736bn ($883bn) of assets under management, up €106bn during the year, notably thanks to €32bn of net inflow excluding money-market

Strong growth in Insurance positions

: 25% advance in overall revenues in 2014

Rollout

of SFS solutions in the networks: strong momentum in Consumer Finance (outstanding +9%), Employee savings schemes (AuM +6%) and Payments (cards in circulation +19%)
Improved profit-earning capacity and profitability(1)
Core-business net revenues progressed by 7% to €7.0bn during the year

, ahead of the strategic plan pace, and by 9% to €1.8bn vs. 4Q13

Gross operating income rose 10% vs. 2013 and 3% vs. 4Q13

Core-business cost of risk fell sharply to 38bps in 2014 vs. 53bps in 2013

Net income (group share),

excluding GAPC, at €1.3bn in 2014 (+16% vs. 2013) and at €288m in 4Q14 (+15% vs. 4Q13)

Core-business ROE improved 200bps vs. 2013 to 12.2%

Significant increase in EPS(2) : up 26% in 2014 vs. 2013, to €0,39
Solid financial structure and dividend policy confirmed
Ordinary dividend

(3)

of €0.

20 in cash

per share

for 2014, equivalent to a 51% payout(2)

Exceptional dividend

(3)

of €0.14 in cash per share

following the capital released up by the Coface IPO 

Basel 3 CET1 ratio

(4)

of 11.4% at December 31, 2014, up 100bps vs. end-December 2013 after distribution
Strategic progress
Capital re-allocation toward core businesses almost completed:
IPO of 59% of Coface capital
GAPC closed at end-June 2014
Increased weighting for Investment Solutions among core businesses:
Projected acquisition of DNCA(5). 35% of capital allocated to Investment Solutions post- acquisition
Creation of a single Insurance platform
(1) See note on methodology (2) Excluding FV adjustment on own senior debt (3) Proposal to be submitted to Shareholders' Shareholders' Meeting of May 19, 2015 (4) Based on CRR-CRD4 rules as reported on June 26, 2013, including the Danish compromise - without phase-in except for DTAs on tax loss carry forwards (5) The transaction is notably subject to the consultation process with employee representatives, to regulatory approvals and the approval of the Competition Authority
The Board of Directors examined Natixis's full-year 2014 and fourth-quarter 2014 accounts on February 18, 2014.
For Natixis, the main features of 2014 were(1):
a 7% rise in core-business revenues during the year, fuelled by good performances from Wholesale Banking business lines and notably from Equity derivatives and Financing, as well as by strong activity levels in Investment Solutions, both in Asset management and Insurance.   
Revenue growth within Specialized Financial Services was moderate, but included solid performances in the Consumer finance, Employee savings schemes and Payments segments.
a 1.2pp-reduction in the cost-income ratio to 69.6%,
a substantial 22%-decrease in cost of risk vs. 2013,
a 16% advance in net income excluding GAPCto €1.277bn,
a 200bp-improvement vs. 2013 in core-business ROE to 12.2%,
a 100bp-improvement in the Basel 3 CET1 ratio(2) vs. end-2013 to 11.4%, including payment of an ordinary dividend (3) of €0.20 in cash per share, and an exceptional dividend(3) of €0.14 in cash per share linked to the partial divestment of Coface,
The successful implementation of the first stages of the New Frontier plan, including notably a reallocation of capital to core businesses almost completed and an increase in the weighting of Investment Solutions among core businesses.
Laurent Mignon, Natixis Chief Executive Officer says: "The first year of the New Frontier strategic plan has been highly positive. The re-allocation of our capital toward our core businesses is now virtually complete. All our businesses made progress and exceeded their revenue targets in France and abroad, notably fuelled by excellent performances in Investment Solutions – Asset Management and Insurance – and by the rollout of the Originate-To-Distribute model in Wholesale Banking. The construction of our asset-light model is gaining pace. The capital being freed-up is enabling us to respect our dividend payout commitments and fund the growth initiatives underpinning our strategy, particularly the acquisitions planned of DNCA and Leonardo and Co, an expert body in M&A for Midcap, subsidiary of Banca Leonardo. DNCA would represent a major reinforcement to our position in Asset management in Europe and make a positive contribution to growth right from 2015." 
See note on methodology

Based on CRR-CRD4 rules published on June 26, 2013, including the Danish compromise - no phase-in except for DTAs on loss carry-forwards
Proposal to be submitted to the General Shareholders' Meeting of May 19, 2015
This media release may contain objectives and comments relating to the objectives and strategy of Natixis. Any such objectives inherently depend on assumptions, project considerations, objectives and expectations linked to future and uncertain events, transactions, products and services as well as suppositions regarding future performances and synergies.
No assurance can be given that such objectives will be realized. They are subject to inherent risks and uncertainties, and are based on assumptions relating to Natixis, its subsidiaries and associates, and the business development thereof; trends in the sector; future acquisitions and investments; macroeconomic conditions and conditions in Natixis' principal local markets; competition and regulation. Occurrence of such events is not certain, and outcomes may prove different from current expectations, significantly affecting expected results. Actual results may differ significantly from those implied by such objectives.
Information in this media release relating to parties other than Natixis or taken from external sources has not been subject to independent verification, and Natixis makes no warranty as to the accuracy, fairness, precision or completeness of the information or opinions herein. Neither Natixis nor its representatives shall be liable for any errors or omissions, or for any prejudice resulting from the use of this media release, its contents or any document or information referred to herein. The figures in this media release are unaudited.
The conference call to discuss the results, scheduled for Thursday February 19, 2015 at 11:00 a.m. CET, will be webcast live on www.natixis.com (on the "Investor Relations" page).