Thank you for registering! We sent you a confirmation email; please click the validation link to confirm your subscription.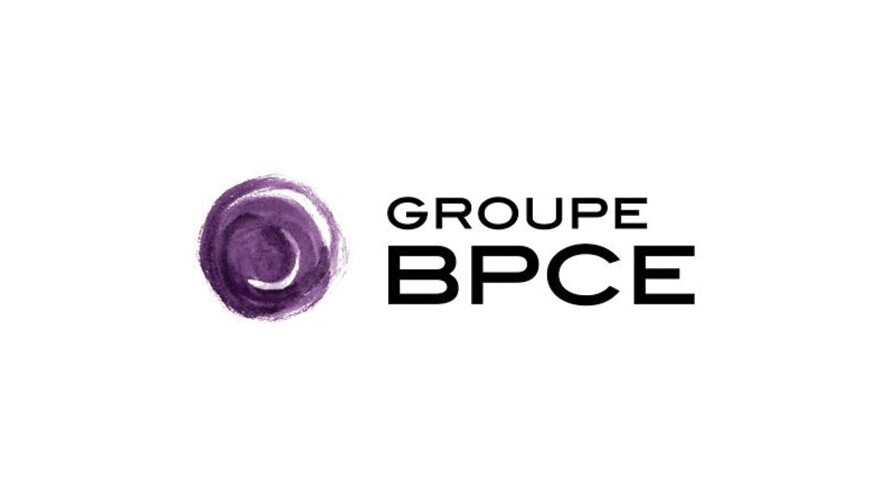 2015 and fourth-quarter 2015 results
Paris, France,
February 10, 2016
REVENUES up 11% to €8.565bn
NET INCOME up 18% to €1.344bn in 2015
STRONG GROWH IN INVESTMENT SOLUTIONS BUSINESS
GOOD momentum IN all core businesses
Record year in Asset Management: €801bn of AuM (up €66bn on 2015), €33bn of net inflow after €28bn in 2014
Growth in the main CIB franchises fueled by international business and O2D: increased contribution of fees in Structured Financing revenues to 37% (€30bn of new loan production in 2015). Strong momentum in Equities
Good progress in Insurance: 12% advance in non-life turnover in 2015 and increased weighing for    unit-linked products in the life segment
Rollout of SFS solutions: 17% rise in new loan production in the personal loans segment, 72% increase in the amount of guaranteed home loans granted to individual customers, and 19% increase in the factored turnover realized with Natixis customers
INCREASE in CORE-BUSINESS RESULTS AND PROFITABILITY(1)
Net revenues advanced 11% in 2015,

buoyed by growth in core businesses either in line with or above targets in the New Frontier plan

Core-business provision for credit loss restricted

to 36bps in 2015

vs. 38bps in 2014 and 53bps in 2013

Pre-tax profit up 17%

to €2.4bn with an increased contribution from Investment Solutions (45% of core-business pre-tax profit vs. 37% in 2014)

Reported net income (group share) up 18%

to €1.3bn

Core-business ROE of 12.1% in

2015 (+80bps vs. 2014)

EPS up 18% to €0.41 in 2015
further improvement in solvency and dividend policy confirmed
Plans to return €1.1bn(2) to shareholders in respect of 2015 of which €0.25 ordinary dividend per share, in cash and €0.10 exceptional dividend per share, in cash
Basel 3 CET1 ratio(3) of 12.2% before distribution at December 31, 2015, including around 160bps of capital generation over one year

Leverage ratio

(1)

above 4% at end-2015, balance sheet reduced by €103bn at constant exchange rate in 2015
NEW FRONTIER strategic progress
Growth in net revenues from the CIB international platforms to 21%
Strengthening of M&A franchise : project to acquire 51% of Peter J. Solomon in the US
Roll out of the new life insurance offer in the Caisses d'Epargne network since January 2016. Potential total growth in life-insurance AuM with the 2 networks of more than €50bn until 2022
Revenue synergies with BPCE networks: €204m at end-2015 in line with the linearized target of the New Frontier plan
See note on methodology

(2) Proposal to be submitted to the Annual General Meeting of Shareholders on May 24, 2016 (3) Based on CRR-CRD4 rules published on June 26, 2013,

including the Danish compromise - no phase-in except for DTAs on loss carry-forwards
The Board of Directors examined Natixis's accounts for 2015 and fourth-quarter 2015 on February 10, 2016.
For Natixis, the main features of 2015 were(1):
robust momentum in core businesses, where revenues advanced 12% to €7.878bn in 2015.

Revenues in each of the three core businesses grew either in line with or faster than objectives in the New Frontier plan.
Within the Investment Solutions core business, Asset Management and Life Insurance both recorded high levels of inflows together with improved product mixes preserving current and future margins.
In Corporate & Investment Banking, revenue growth was primarily fueled by the continued rollout of the O2D model in the Structured Financing and the strong momentum in Equities segments.
Higher revenues in Specialized Financial Services were chiefly driven by sustained activity levels in Leasing, Sureties & Guarantees and Factoring.
a marked reduction in the cost-income ratio by 70bps, to 69.0%,
a 13% contraction in the provision for credit loss to €261m,

an 18% advance in reported net income (group share)

to €1.344bn,
a leverage ratio(1) above 4% at end-December 2015, with balance sheet decreasing by €103bn at constant exchange rate in 2015,
a CET1 ratio(2) of 11.2% at end-December 2015, including payment of an ordinary dividend (3) of €0.25 in cash per share, and an exceptional dividend(3) of €0.10 in cash per share,
the reallocation of capital toward asset-light activities, in line with the New Frontier plan and which was reflected in a greater share of Natixis' core-business earnings derived from Investment Solutions.
Laurent Mignon, Natixis Chief Executive Officer, said: «Two years after launch, the New Frontier plan is on the right track. The commercial dynamism and implication of all our teams helped lift revenues and significantly improve profitability in our three core businesses in 2015. The rollout of our asset-light model – a core component of our strategy – drove strong growth in our Investment Solutions divisions, both in Asset Management, which had a record year, and Insurance. The development of our CIB franchises - particularly internationally - the successful execution of our O2D approach - reflected in much higher originated volumes – together with the reduction in our RWA, demonstrated our ability to build financially efficient solutions for our clients. A core part of the New Frontier strategy involves strengthening our ability to support clients in developing their businesses. This objective underpins the new stage we are entering today with the project to acquire PJS in the USA, and the constitution of our M&A franchise following the creation of Natixis Partners in France and Spain »
See note on methodology

Based on CRR-CRD4 rules published on June 26, 2013,

including the Danish compromise - no phase-in except for DTAs on loss carry-forward

s

Proposal to be submitted to the Annual General Meeting of Shareholders on May 24, 2016
This media release may contain objectives and comments relating to the objectives and strategy of Natixis. Any such objectives inherently depend on assumptions, project considerations, objectives and expectations linked to future and uncertain events, transactions, products and services as well as suppositions regarding future performances and synergies.
No assurance can be given that such objectives will be realized. They are subject to inherent risks and uncertainties, and are based on assumptions relating to Natixis, its subsidiaries and associates, and the business development thereof; trends in the sector; future acquisitions and investments; macroeconomic conditions and conditions in Natixis' principal local markets; competition and regulation. Occurrence of such events is not certain, and outcomes may prove different from current expectations, significantly affecting expected results. Actual results may differ significantly from those implied by such objectives.
Information in this media release relating to parties other than Natixis or taken from external sources has not been subject to independent verification, and Natixis makes no warranty as to the accuracy, fairness, precision or completeness of the information or opinions herein. Neither Natixis nor its representatives shall be liable for any errors or omissions, or for any prejudice resulting from the use of this media release, its contents or any document or information referred to herein. Audit procedures of figures related to this press release were done. The Statutory Auditors' report will be published after the management report review for the Shareholders' Meeting.
NATIXIS financial disclosures for the fourth quarter 2015 and for the year 2015 are contained in this press release and in the presentation attached herewith. All legally required disclosures, including the Registration document, are available online at www.natixis.com in the "Investor Relations" section and are made public by NATIXIS pursuant to the requirements under Article L.451-1-2 of the French Monetary and Financial Code and Articles 222-1 et seq. of the Autorité des Marchés Financiers' general rules.
The conference call to discuss the results, scheduled for Thursday February 11th, 2015 at 9:00 a.m. CET, will be webcast live on www.natixis.com (on the "Investor Relations" page).