Thank you for registering! We sent you a confirmation email; please click the validation link to confirm your subscription.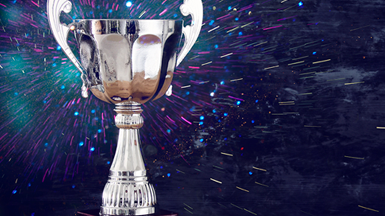 BPCE Assurances wins two trophies for its Glassistance Google Glass application
Paris, France,
October 23, 2014
BPCE Assurances received two trophies for its Google Glass Glassistance application, 100% dedicated to its car insurance clients. These awards pay tribute to the digital strategy set up by BPCE Assurances towards client satisfaction.
"Trophée de L'Argus 2014" in claims management 2014 – Digital innovation in the claims indemnification category
For the first time, French magazine L'argus de l'Assurance organized an award giving ceremony dedicated to insurance companies' core business: claims management. In the presence of market personalities, BPCE Assurances received the Digital Innovation trophy for its Glassistance application. Awarded by a jury made up of recognized professionals, the trophy rewards the best digital strategy for indemnification, combining client satisfaction, process simplification and profitability.
2014 Insurance Trophy – Digital innovation category
For the 13rd edition of the Insurance Trophies, the trophy in the Digital Innovation category was awarded to BPCE Assurances for Glassistance. The jury, made up of professionals and journalists, recognized the quality and novelty of this application.
BPCE Assurances positions itself as a forerunner by developing the first insurance application on Google Glass. With Glassistance, developed with Altolabs, it is possible to react live on the scene of a traffic accident. Using the application that the insured has installed for free on its Google Glass, he/she can connect to a remote claims manager via video. The claims manager is transposed to the scene of the accident via video-conference and can help the person calling fill out the accident report. The insured then sends directly, with the same application, the pictures of the accident and the filled out report.
"Google Glasses" open up new opportunities, which we seized with a view to offering optimal service quality to clients, we are proud of this innovation and of the most encouraging welcome that it received from the industry", stated Michel Cabirol, Head of Development at BPCE Assurances.
BPCE Assurances, Natixis' non-life insurance subsidiary, operates on behalf of the Caisse d'Epargne network and its associated banks. A major insurance player in France, BPCE Assurances generated revenues of €643.3 million in 2013. BPCE Assurances has developed a range of non-life, health and protection products, including Car Insurance, Home Insurance, Health Insurance, Life Accidents Guarantees, Legal Protection as well as banking-related services.