Thank you for registering! We sent you a confirmation email; please click the validation link to confirm your subscription.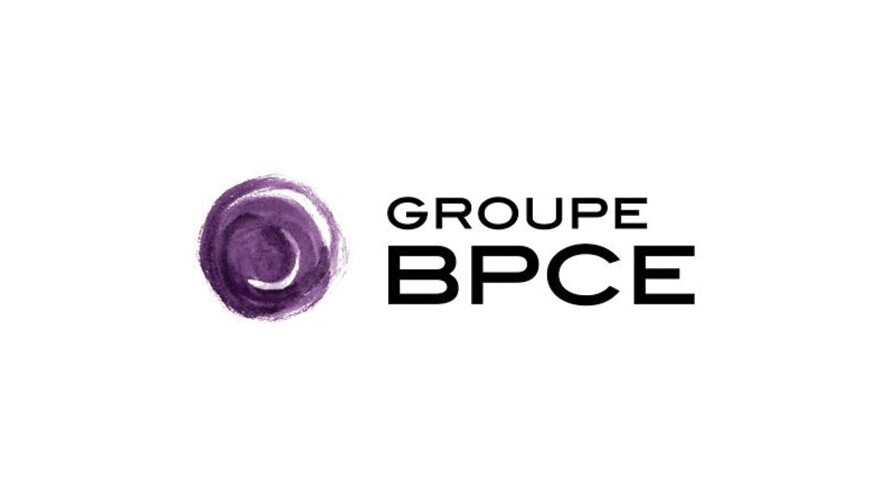 ERAFP: Winner of the 7th edition of the Responsible Investor Award for the "positive economy"
Paris, France,
September 30, 2014
Amadeis and Natixis Asset Management, through its responsible investment division, Mirova, joined up for the seventh consecutive year, in cooperation with Les Echos and LHForum, to present the Responsible Investor Award. This prize aims to reward institutional investors who have illustrated themselves as responsible investors through their actions in the last twelve months.
The jury[1], chaired by PlaNet Finance President Jacques Attali and comprised of top names in the Socially Responsible Investment (SRI) and sustainable development fields, presented the 2014 Responsible Investor Award to ERAFP (Etablissement de Retraite Additionnelle de la Fonction Publique), the French public service additional pension scheme.
ERAFP is a mandatory pension fund for France's 4.5 million civil servants. With more than €20 billion in assets under management[2], ERAFP opted for a fully responsible investment policy from its creation in 2005:
an SRI approach consisting notably in an SRI Charter with rating guides for each asset class in which ERAFP invests;

guidelines on shareholder engagement, including a voting policy at general meetings.
In 2014, this approach was translated into concrete initiatives in terms of responsible investment, including:
calculation of the equity portfolio's carbon footprint with Trucost;
launch of the decarbonisation process, starting with a €750 million equity portfolio,
review of the voting policy, focusing on the following points: promoting the concept of sustainable dividend, financial transparency, appointing more women to corporate boards, principles of transparency and moderation, integration of ESG criteria in remuneration policies, etc.
reinforcing shareholder engagement practices, notably through the PRI Clearinghouse (collaborative engagement initiatives to fight corruption, improve working conditions in the agricultural supply chain, etc.),
introduction of SRI management mandates for French small caps and large North American companies.
With this award, Amadeis and Mirova are asserting their convictions and commitment in terms of responsible investment in a French market that is still growing strongly, with a more than 14% increase in assets managed in one year, estimated at €170 billion as of 31 December 2013[3].
The other finalists, AG2R La Mondiale and Axa, who were already nominated last year, as well as Ircantec, also presented ambitious and innovative approaches concerning substantial amounts, which gave rise to extensive exchanges between the jury members.
For further information, please refer to the website: http://www.leprixinvestisseurresponsable.com/
1 Mirova and Amadeis are not jury members. Jury composition in appendix.
2 Source: ERAFP as of 30 September 2014
3 Source: French SRI market 2013 - Survey carried out by the Novethic SRI research centre - April 2014
Amadeis is an independent investment consulting firm. Amadeis helps institutional investors optimise the performance of their investments by defining, implementing and monitoring their investment strategy. With close to €15 billion in assets under advisement, Amadeis is one of the leaders in its field in France. Since its creation, Amadeis has taken a keen interest in responsible investing and contributed to its development in the French market, carrying out numerous missions on behalf of investors and producing studies. The creation of an award aiming to salute the action of institutional investors and companies is very much in keeping with this approach.
www.amadeis.com
Mirova, the Responsible Investment division of Natixis Asset Management, develops an engaged approach aiming to combine value creation and sustainable development. Mirova offers a global responsible investing approach: equities, bonds, infrastructure, Impact investing(1), voting and engagement. The second-largest European manager of open-ended SRI funds(2) and the No.1 in Impact investing in France(3) and in Europe(2), Mirova has €4.3bn in equity in terms of AuM and €38.3bn in voting and engagement. Mirova gathers 46 multi-disciplinary experts, specialists in thematic investment management, engineers, financial and ESG(4) analysts, specialists and experts in socially-conscious finance and project financing. Mirova's fund range is distributed by Natixis Global Asset Management's global distribution platform and is designed for all types of investors, both professional and non-professional.
Source: Natixis Asset Management as of 30 June 2014.
(1) Impact investing: investments with a strong social and environmental impact.
(2) Source: Feri Lipper as of 11/2013.
(3) Baromètre Finansol 2012. Impact investing: of which more than €100 million invested directly in solidarity organisations. References to classifications, awards and/or ratings are not an indicator of future performances by the funds/UCITS and/or fund manager.
(4) ESG: Environmental, Social/Societal and Gouvernance.
Mirova is a wholly-owned subsidiary of Natixis Asset Management.
Composition of 2014 Jury
Jacques Attali, chairman of the jury, President of PlaNet Finance and founder and CEO of A&A (Attali & Associés), an international consulting firm specialised in new technologies
Jean-Michel Severino, Manager of Investisseurs et Partenaires Conseil, a management company specialising in venture capital funds dedicated to SMEs in Sub-Saharan Africa
Philippe Chalmin, Founder of the CyclOpe circle, Professor of economics at the Paris-Dauphine University
Sébastien Duquet, Chief Executive Officer, ResponsAbility France
Robin Edme, Responsible finance consultant at the Ministry for Ecology, Sustainable development and Energy, former President of the French Social Investment Forum (SIF) and Eurosif
Christian Huglo, Lawyer and founder of law firm Huglo Lepage & Associés Conseil, specialising in environmental law
Hélène Valade, Deputy CEO in charge of Sustainable development at Lyonnaise des Eaux, President of C3D (Directeurs du Développement Durable, Sustainable Development Directors)
2.    Methodology
Universe of French institutional investors, all categories combined (pension and providence bodies, insurance companies, public institutions, companies, foundations, etc.)
3.    Former prize-winners
•    2013: MAIF Group
•    2012: Humanis
•    2011: AG2R LA MONDIALE
•    2010: Fonds de Réserve pour les Retraites (FRR)
•    2009: AGRICA EPARGNE, with a special mention from the jury for DANONE
•    2008: ERAFP (Etablissement de Retraite Additionnelle de la Fonction Publique)