Thank you for registering! We sent you a confirmation email; please click the validation link to confirm your subscription.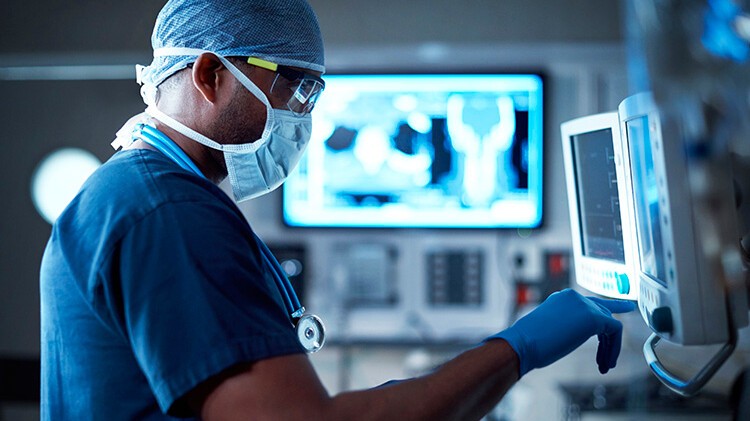 Groupe BPCE and Financière de la Blanche enter exclusive negotiations with a view to BPCE Lease's acquisition of Groupe Eurolocatique
Groupe BPCE set out its ambition of becoming a pivotal bank for the health sector in its BPCE 2024 strategic plan. 
In pursuit of this goal, BPCE Lease today announces its entry into exclusive negotiations for the 100%-acquisition of Eurolocatique and its subsidiary Médidan.
Founded in 1990 by Jean-Edouard Sordet, Eurolocatique is a specialist provider of financial and operating lease solutions designed to finance medical equipment for its client base of private health centers, independent health professionals, public health institutions and private clinics.
Now managed by Charles Henri Sordet and Olivia de Faÿ, Eurolocatique has built up a strong reputation and a recognized franchise with both final-client health professionals and equipment manufacturers through means of vendor partnerships. A pioneer on the private health centers market, Eurolocatique is currently the leading asset financier on this segment in France. Via its wholly-owned subsidiary Médidan, the Group is also a key provider of leasing solutions to meet the investment needs of dental practitioners and physiotherapists.
BPCE Lease's acquisition of Eurolocatique responds to the ambition set out in the Group's BPCE 2024 strategic plan of becoming a major banking partner for health professionals, notably via a comprehensive offer of financing solutions designed for this segment and comprising financial leases, operating leases and associated services. The project is also fully consistent with BPCE Lease's strategic priority of strengthening its position on the vendor partnerships sector.   
For Charles Henri Sordet and Olivia de Faÿ, Groupe Eurolocatique managers: "Our discussions with Groupe BPCE convinced us that Eurolocatique - a family business founded over 30 years ago - can continue to expand within BPCE Lease and safeguard the corporate culture and commercial dynamism that have helped make us a go-to player in medical equipment lease financing. We will be fully engaged in supporting Eurolocatique and all its staff, clients, and vendor and financial partners in this new project."
For Didier Trupin, Chief Executive Officer, BPCE Lease: "This transaction will reinforce Groupe BPCE's pivotal position with health professionals, while also strengthening BPCE Lease's vendor activities. The  acquisition will pave the way for BPCE Lease to attain critical mass on the medical segment, by leveraging Groupe Eurolocatique's strong reputation and brands, its recognized expertise and its strong partnerships with medical equipment manufacturers and refinancing partners. We are convinced of the potential to grow Eurolocatique by drawing on the highly entrepreneurial mindset of its people. We also aim to support international manufacturers of medical equipment in Europe.  
The project is the object of an information-consultation procedure with BPCE Lease's employee representative bodies. Completion of the transaction, which is earmarked for first-quarter 2023, is subject to obtaining approval from the competent anti-trust authorities.
Groupe Eurolocatique is a specialist provider of financial and operating lease solutions designed to finance the medical equipment needs of private clinics, public health institutions, health centers and independent health professionals. It furnishes comprehensive, personalized financing solutions in partnership with manufacturers and distributors of professional medical equipment.
Underpinned by their longstanding presence and expertise on the health market, Eurolocatique and subsidiary Médidan have built up enduring and solid relations with vendor and financial partners. 
Founded in 1990 and a pioneer in France as an independent financier of medical equipment, the Group now ranks as a major player in the sector. https://www.eurolocatique.com
BPCE Lease is a specialist lease financing subsidiary of Groupe BPCE housed in the Group's Financial Solutions & Expertise Division. As a key player on the leasing market in France, BPCE Lease assists companies and small business professionals with all their equipment and real-estate leasing projects. It develops and distributes one of the broadest ranges of integrated solutions on the market, spanning equipment and real-estate leasing, operating leasing, vehicle leasing, renewable energy financing, IT operating leasing and boat leasing. BPCE Lease caters to all market segments, including large corporations, SMEs, institutions, social economy operators, small business professionals and individuals. https://www.lease.bpce.fr