Thank you for registering! We sent you a confirmation email; please click the validation link to confirm your subscription.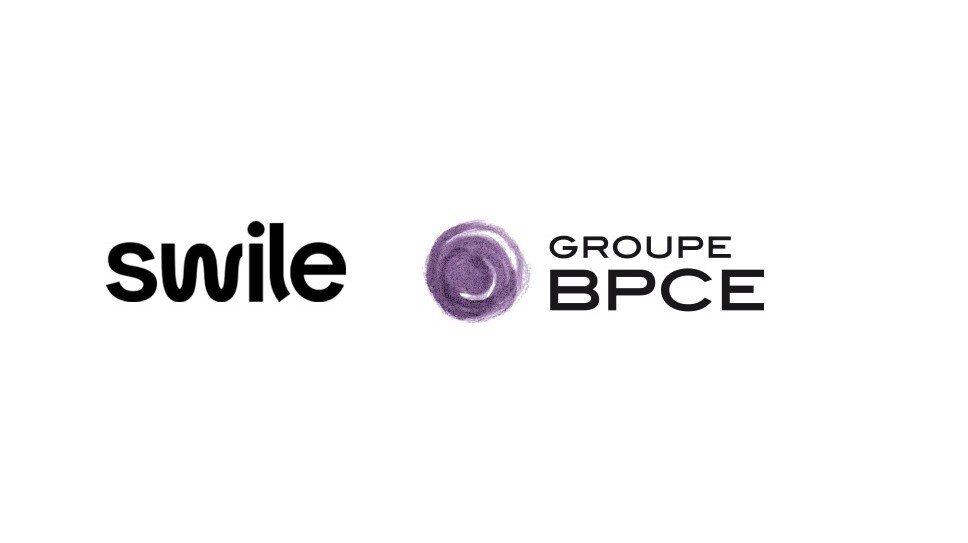 Groupe BPCE and Swile plan to join forces to create a global leader in employee benefits and worktech
Groupe BPCE, the second-largest banking group in France, and Swile, a worktech unicorn, announce they have entered exclusive negotiations with a view to combining Swile and Bimpli, a subsidiary of Groupe BPCE and leader in employee services and benefits in France. The project is geared to creating a global leader in the employee benefits and worktech field.
On completion of the transaction, Swile would own 100% of Bimpli and Groupe BPCE would become Swile's leading shareholder with a 22%[1] equity interest[2].
Ambitious industrial project with strong fit
Employee benefits are a key issue for businesses looking to recruit and retain talented staff. The employee benefits and worktech market is undergoing extensive transformation through the digitalization of solutions, broadening product ranges and the arrival of new natively-digital players.
The project is geared to creating one of the leading players in the meal vouchers segment in France and a global player in the worktech sector, endowed with first-class technological and financial capabilities.
The new combined entity would leverage the two companies' complementary strengths, namely innovation for Swile, thanks to its employee super-app, and longstanding know-how for Bimpli, underpinned by a comprehensive and integrated employee-benefit offering. The two firms would also benefit from a strong fit through their coverage of the full range of client profiles: very small, small and medium-sized enterprises, large accounts and public sector organizations.  
Internationally, the project would leave the new entity ideally placed to seize growth opportunities, especially in Brazil, the world's largest market for employee benefits and employee engagement. 
All in all, the newly formed group would command close to 5 million employee-users spread across 75,000 client companies. And with annual recurring revenues of €140m in 2022, it would also attain centaur status[3].
The proposed transaction is to be presented to employee representative bodies and will be subject to approval from the competent regulatory authorities. Completion is earmarked for fourth-quarter 2022. 
For Yves Tyrode, Chief Digital & Payments Officer, Groupe BPCE: 
"After creating Bimpli by grouping together all of its activities in the employee benefits sector, Groupe BPCE is now moving ahead with an important new stage of its strategy by joining forces with Swile, a go-to French worktech player. Combining the capabilities of a unicorn like Swile and the payments & digital expertise of Groupe BPCE should enable us to create a powerful and innovative industrial group that aims to become a major global player in worktech."
For Loïc Soubeyrand, founder and CEO of Swile:
"I am very pleased with this strategic project between Swile and Groupe BPCE's Bimpli. Becoming a major player in the meal vouchers market in France would allow us to focus on our international expansion and ratchet up the development of our employee-experience platform. Having access to Groupe BPCE's first-rate expertise is a real privilege. Today's announcement marks a step-change in our joint ambition of developing a major global champion in the worktech field."
About Swile
Swile is a worktech company launched in 2018 by Loïc Soubeyrand (co-founder and ex-CEO of Teads, sold to Altice in 2017).
The company raised €15 million (seed/series A) in 2018, €30 million (series B) in 2019, €70 million (series C) in 2020 and €175 million (series D) in 2021.
Swile is the first employee super-app that provides a unified, personalized and modern experience that enhances engagement at work.
The company operates in two countries (France and Brazil) and has 750 employees, 900,000 users and 30,000 corporate clients (including Carrefour, Le Monde, PSG, Airbnb, Spotify, Red Bull and TikTok).
About Groupe BPCE
Groupe BPCE is the second-largest banking group in France. Through its 100,000 staff, the group serves 36 million customers – individuals, professionals, companies, investors and local government bodies – around the world. It operates in the retail banking and insurance fields in France via its two major networks, Banque Populaire and Caisse d'Epargne, along with Banque Palatine and Oney. It also pursues its activities worldwide with the asset & wealth management services provided by Natixis Investment Managers and the wholesale banking expertise of Natixis Corporate & Investment Banking. The Group's financial strength is recognized by four financial rating agencies: Moody's (A1, stable outlook), Standard & Poor's (A, stable outlook), Fitch (A+, negative outlook) and R&I (A+, stable outlook).