Thank you for registering! We sent you a confirmation email; please click the validation link to confirm your subscription.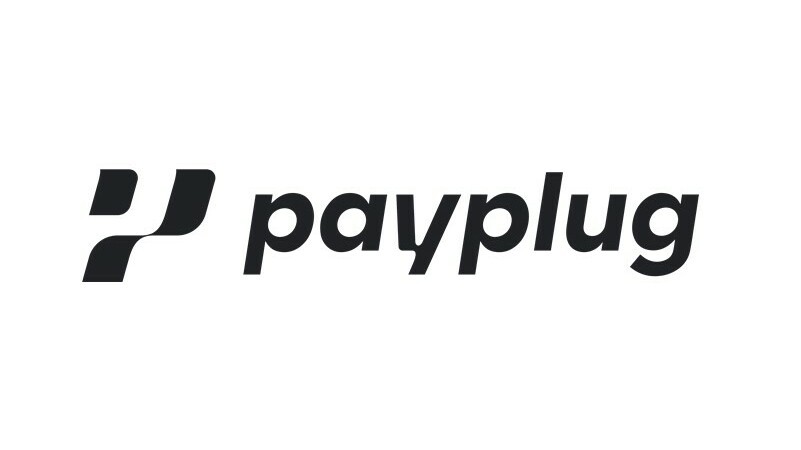 Groupe BPCE combines the strengths of Payplug and Dalenys to create the leading French fintech on the European payments market
Groupe BPCE subsidiaries Payplug, the omnichannel payments solution designed for SMEs, and Dalenys, the payments partner of choice for major names in e-commerce, are joining forces with the aim of becoming the leading French fintech on the European payments market.
The operation marks a milestone in Groupe BPCE's digital and payments strategy and its central goal of accelerating development of the Group's payment activities in support of the digitalization of commerce. The combination of these two fintechs specialized in payment services will create a front-ranking player boasting enhanced industrial and innovation capabilities and complementary expertise.
Operating under the Payplug brand, the new combine will be France's largest provider of payment solutions for digitalized commerce, with transaction volumes exceeding €10 billion, close to 400 staff and a 20,000-strong client base comprising SMEs (Faguo, La Maison de l'Astronomie) and large retailers (Maisons du Monde, Veepee, kiwi.com).      
Payplug, a new brand uniting the best in user experience and top-quality performance in payments
Under the general management of Payplug co-founder Antoine Grimaud and housed within BPCE Digital & Payments, the new combine will focus strategy on two factors that make the difference for traditional merchants, online merchants and fintechs:
Card online payment, with an emphasis on performance and optimization of conversion rates, thanks to Dalenys's data expertise and close ties with BPCE Payment Services, and with particular expertise on strategic sectors like retail, gaming and travel;

Omnichannel payment, where the aim will be to radically simplify user experiences and build on PayPlug's existing offering and extend it to in-store payment.
The new Payplug will consequently leverage the expertise and maturity acquired by the two companies since their launch in 2012 and subsequent acquisition by Groupe BPCE in 2017. Recognized for the quality of its service and client relationships, Payplug has built up a strong position in France and Italy on the SME market by simplifying payment, thanks to the compatibility of its modules with over 20 online e-commerce platforms. Working with major retail names, Dalenys commands a strong reputation for performance on acceptance rates in Europe and particularly on the French market.
The operational merger of Payplug and Dalenys makes compelling sense at a time when the payment expectations of final consumers are converging. With frictionless payment, guaranteed split payment and mobile payment through the likes of Apple Pay or Google Pay now a must, merchants need to upgrade their buying experiences fast. In all cases, they want to do it simply and fintechs are an increasingly obvious way to provide the agility needed by merchants of all sizes.
For Antoine Grimaud, CEO of Payplug "We are very proud today to announce that Payplug and Dalenys are joining forces with the aim of becoming the go-to payments partner for traditional merchants, e-merchants, SMEs and large corporations in both France and Europe. Our strong fit and shared values are set to reinforce our unique position in the market. Our teams stand ready to redefine payment performance in order to help our clients grow their businesses faster in France and Europe."
For Pierre-Antoine Vacheron, CEO Payments of Groupe BPCE "The merger of Payplug and Dalenys marks a new stage in Groupe BPCE's strategy of offering merchants a leading French alternative for digitalizing their sales and payments, either directly or via the Banque Populaire and Caisse d'Epargne networks. Underpinned by the two companies' combined know-how, a 400-strong workforce and critical size, the new Payplug will further reinforce its attraction on the payments market and maximize synergies with all the lines of expertise housed within BPCE Digital & Payments, while continuing to apply the same exacting standards of excellence and performance."
Payplug is a French payments solution designed for French and European traditional & online merchants, and for fintechs. Underpinned by a talented 400-strong team, Payplug supports 20,000 SME clients such as Faguo and La Maison de l'Astronomie, as well as large retailers like Maisons du Monde, Veepee and kiwi.com. Payplug and Dalenys are two fintechs licensed as payment services providers by the ACPR Banque de France that have belonged to Groupe BPCE since 2017. 2022 is set to see the combination of the two entities, with the new combine operating under the Payplug brand and housed within BPCE Digital & Payments, Groupe BPCE's new payment, digital and data division.