Thank you for registering! We sent you a confirmation email; please click the validation link to confirm your subscription.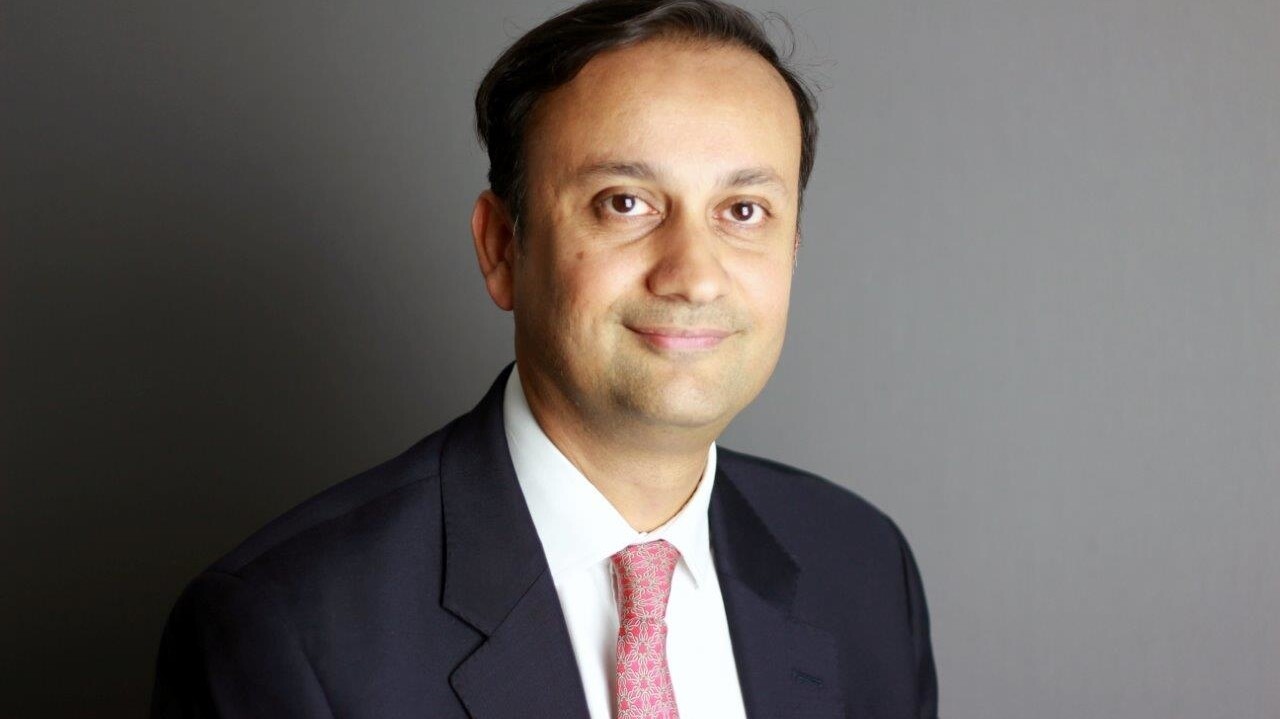 Infrastructure Debt Finance Through the Pandemic and Beyond
New York, NY, USA,
November 2, 2020
In late February 2020, seen from New York, the pandemic still seemed far away and Q1 targets were still busily being pursued by lenders. As the global repercussions were felt and lockdown orders were passed by mid-March, the interconnected nature of the global infrastructure business started to become apparent. The past certainties were out and deals that were already circled had to be re-visited in the altered environment. With this backdrop in the period March-June 2020, it is worth revisiting now in the second half of the year, the evolution of the infrastructure financing market and the changing stance of investors as the crisis unfolded. In this article – the first in a two-part series, Bhaswar (Joy) Chatterjee, Managing Director and Co-Head Americas Credit Syndicate for Natixis CIB Americas, shares his reflections on portfolio effects, from construction delays to revenue volatility impacts on project financings in certain sectors, as well as comparisons of the private loan markets with public debt markets for infrastructure in the Americas during the pandemic.
Infrastructure financing is a capital intensive and largely debt fueled business; the stereotypical infra project with long term fixed cashflows often allows for >80% (and sometimes up to 95%) debt. The ca$400bn annual infrastructure project finance market is dominated by bank lenders with an increasing presence in recent years from life insurers and pension funds drawn to the potential for asset liability matching. 70-80% of this market is still a private debt market with price discovery being more art than science.
In late February 2020, seen from New York, the pandemic still seemed far away and Q1 targets were still busily being pursued by lenders. As the global repercussions were felt and lockdown orders were passed by mid-March, the interconnected nature of the global infrastructure business started to become apparent. The past certainties were out and deals that were already circled had to be re-visited in the altered environment. Previously aligned investors in New York, London and Tokyo now diverged in their risk perception and views on the future. Moreover, spreads in public markets continued to escalate; the opacity of the private debt markets and the reduced potential for direct communication among lenders meant that pricing of already baked deals was now in uncharted territory. By the third week of March the Corporate IG index had widened by 230 bps relative to the beginning of February. Meanwhile the iTraxx senior financial index had also increased by 130 bps, indicating that borrowing costs of many lenders had risen.
It is worth revisiting now, in the second half of the year, the evolution of the infrastructure financing market and the changing stance of investors as the crisis unfolded.
PORTFOLIO EFFECTS
The behavior of investment and credit committees is guided by portfolio impacts seen. During this period existing deals have been repeatedly scrutinized for some key elements of risk.
Construction Delays
As the crisis unfolded, it became apparent that the first effect would be supply chain disruption. Inverters from China for solar farms in Chile were waiting in the docks to be loaded. Liquefaction equipment being constructed in Northern Italy for US LNG plants was at risk of a delay in delivery.
A reaction of a significant proportion of EPC contractors was to post force majeure notices citing the pandemic. This could allow for breathing room in terms of delays to completion of construction. However, many of these notices were anticipatory in nature – in some cases no significant delay was experienced and in other cases, the notices were not in compliance with the underlying contracts, missing elements such as specific causes and projections of delay periods.
In many cases, the delay periods have been catered for in the financing plan both from time and cost perspective. It is also very helpful that most projects are recognized as 'essential infrastructure' and therefore are less affected by lockdown requirements / labor unavailability. This has helped (so far) in reducing delay periods. However, insurance provisions typically do not compensate for pandemic related force majeure, therefore long term disruptions could still result in mounting financing costs that have not been budgeted for.
Demand / Revenue Risk
Stability of revenues is a major element of the credit considerations of infrastructure projects worldwide; and the stereotypical project is predicated on investment grade counterparties contracting for fixed or minimum volumes at fixed or minimum prices. This could be, for example, through gas sale and purchase agreements (for LNG / pipelines etc.), power purchase agreements (for thermal or renewable energy based projects) or tolling / lease structures. While there are a large number of variants to this model, it does mean that many projects are protected from downside demand and price risk scenarios. In the current circumstances, this has largely protected project financings in the power and midstream sectors from revenue volatility.
In the short term, financially robust offtakers (often utilities or state-owned entities) have continued to honor their payment commitments in these sectors. It remains to be seen of course, whether this will continue – there are certainly offtakers which are starting to cite force majeure clauses.
The situation is rather different for those sectors that do face demand risk – such as toll roads. Toll road revenues had collapsed with a peak of 41% drop of vehicle miles traveled (VMT) in April according to Moodys. The continuation of debt service is in some cases now dependent on reserves; specifically, the Debt Service Reserve (DSRA) - typically structured to be 6-12 months equivalent. However it is interesting to note that commercial traffic declines have been much lower than passenger traffic: According to Moodys, the Delaware River Joint Toll Bridge Commission, which has a majority of commercial revenues, saw a revenue reduction of 19% in May while the Massachusetts DoT, with mainly passenger traffic, saw a 70% drop in the same period.
Other transportation sectors with demand risk, such as airports and ports, also suffered volatility. Airport revenues declined heavily with sustained drops in both passenger numbers and landside revenues, while ports held up better (with quicker recovery), as global trade flows continued to support these projects.
Oil and Gas Exposure
While projects such as LNG and gas pipelines typically benefit from long term contractual provisions, for upstream financing of extraction, reserve based loans have been more the norm. With reserve valuations having fallen, many independent oil and gas producers were unable to raise first lien debt as the borrowing bases collapsed and started seeing major cashflow shortfalls. The low price environment also had a harsh impact on second lien lenders (typically debt funds / direct lenders), who were the first to lose collateral value and debt service cashflows. Moreover, a number of banks financing this sector were already facing ESG concerns and have chosen to pull out of upstream financing, creating a further liquidity crunch for the sector as a whole.
Political Risk
Political risks arising from both the direct management of the pandemic as well as second order economic stresses are playing a clear role in infrastructure projects. A current example is Mexico where the state owned Pemex has suspended contracts with at least eight local and international oil-service providers, having been forced to reverse plans to increase capex and expand drilling after the impact of COVID-19 and oil prices. The Mexican ISO CENACE also sent a resolution to generators in May suspending all pre-operative tests for wind and solar power plants, ostensibly to preserve the safety and reliability of the grid during the low-demand period caused by the COVID-19 pandemic. However, this prevents new projects from achieving commercial operation, providing a boost to existing (state owned) thermal power plants. The resolution may be finally overruled by Mexican courts but introduces uncertainty on the government's intentions.
FINANCING IMPACT
The new infrastructure financing pipeline continued to be robust through the entire lockdown period. The gestation period for deals is 3-6 months and borrowers had long wanted to take advantage of the low interest environment where possible.
The Americas market, comprising the United States, Canada, and the emerging markets of Latin America, provides some interesting insights. A significant volume of project financing closed in Q2, 2020: ~$27bn (according to Dealogic) in the Americas - which coincided with the peak of the virus in New York (the financial center for this market). This was 30% below the equivalent period in 2019, but still a strong performance compared to debt in other alternative sectors such as real estate and aviation, where the reductions were much greater. US/Canada was actually up 30% on Q2, 2019 but the Latam market however was significantly (78%) lower.
Over 50% of the volume closed was >$1bn in size and closed with a club of 10-15 banks with the same names repeatedly involved (the top 15 banks had ~50% market share, while the rest was shared by another 83 institutions). All the $1bn+ deals, although unrated, had investment grade characteristics (except one funded mainly by multilaterals). The US and Canada represented >80% of the financed volume, with the rest in Latam (Mexico, Chile and mainly – Brazil).
KEY TAKEAWAYS
With portfolio considerations in mind, the reaction of lenders fell into three distinct categories. For smaller banks with less diversified portfolios, withdrawal from the market in the period of March-May became the norm. Lacking the resources to explore new sub-sectors and deal types, and focused on capital preservation, many regional banks chose to concentrate on portfolio monitoring.
For large banks active in project financing, the focus remained on key clients and investment grade deals. The main driver of pricing was their escalating cost of funds.  As shown by a proxy (5-year USD CDS of ten of the most active project finance banks in these markets) funding costs widened by ~60 bps, which correlated well with the observed spread widening of ~50 bps on deals that closed in this period.
Even though many of the closed deals were large volume, there was little underwriting risk taken by the major banks. The reduced appetite of banks in the market meant that hard underwritings followed by selldown or general syndication strategies were not a possibility during this period.
It is also worth noting that the observed spread movement on these completed deals did not correlate with public market indices over the same period (refer to the IG corporate index movements in the graph above). This had the effect of shutting out the third category of lenders –institutional investors such as debt funds and insurance companies, from these private market transactions. In recent years, an increasing presence of Asian and European insurers in Americas deals was also temporarily disrupted by the lockdowns imposed in their home bases.
Meanwhile, the deal flow in sub-IG territory significantly slowed down. Borrowers mostly exited the market except where compelled to remain for cashflow reasons. With banks remaining on the sidelines, the requirements for capital were mostly met by debt funds with pricing power very much on the lenders' side. Acquisition financings were also postponed while sponsors waited for markets to calm down. While evidence for closes is less visible, margins for private debt deals were often quoted 200-300 bps wider for similar risk profiles.
The volumes closed also demonstrate the extreme slowdown in the emerging markets of Latin America. Apart from deals in Brazil, only 3 additional deals were seen to have closed in the rest of the region (in Chile / Mexico). Some lenders also reported that they were considering bilateral deals with specific clients. This is a likely outcome of the portfolio concerns of lenders around political risk and further disruption expected to come as the virus spread to the region.
In Q3, the year-to-date volumes have continued to lag 2019 (down 26% across Americas). Typically, the last two quarters are busier, but the reduced origination during Q2 seems to have been somewhat felt in North America (down by 7%), while Latin America is down by 58%.
A discussion of debt financing in this sector is of course not complete without consideration of the bond and leveraged loan markets (although as mentioned, this has historically represented 15-20% of the overall debt finance for infrastructure). During Q3, the wider IG corporate bond market continuously broke records as borrowers rushed to take advantage of reduced borrowing costs and build up cash reserves. Over $900 bn of USD IG corporate bonds priced during the quarter, which was ~3x of the comparable period of 2019.
However, in the non-recourse infrastructure finance market, where IG bonds and private placements are often a refinancing tool (rather than used for construction / greenfield financing), during March and April the bond market essentially came to a halt. As the public bond market levels widened significantly, it was no longer sensible for sponsors to pursue project bonds. Investors also internally pivoted towards allocating to more liquid markets in order to take advantage of the price dislocation and unprecedented volumes from corporate issuers.
Since then however, the combination of the downward move in benchmark US Treasury yields to historical lows and spreads heading down towards pre-COVID levels created an attractive market  context for sponsors. As a result, the global project bond issuance for H1, 2020 at $18bn was only 10% below the run rate for 2019. A number of deals are now being executed, in particular those that were put on hold by COVID (or where bridge financings were put in place during the interim period).
Lastly, the leveraged loan market, which has in other times provided an alternative financing solution for merchant assets, telecoms and core plus infra situations, was largely shut during the March-May period, with the index dropping from mid-90s at the beginning of March to mid-70s by the end of March; this represented a ~400 bps increase in spreads. By the end of May the broader index had mostly recovered, but certain sectors such as merchant power and oil and gas upstream (where many lenders had suffered losses in 2nd lien / holdco transactions) remained largely closed.
CONCLUSION
The infrastructure debt finance market largely proved its resilience during the pandemic. There were some outliers but in general the sector maintained its reputation for greater lender protections and lower volatility than other alternative asset classes.
With these reference points, what does the future look like? We will examine the outlook in Part 2.