Thank you for registering! We sent you a confirmation email; please click the validation link to confirm your subscription.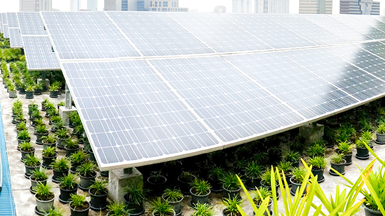 Langa International and Natixis close solar PV portfolio financing in Chile
New York, NY, USA,
September 22, 2020
Langa International and Natixis have successfully closed senior facilities totaling US$85 million for an approx. 140 MWp portfolio of about 20 solar photovoltaic ("PV") plants in Chile (the "Portfolio").
Langa International's PMGD Portfolio consists of solar photovoltaic ("PV") projects that operate under Chile's special regime for distributed generation projects (the "PMGD" regime by its Spanish acronym). PMGD projects are entitled to be remunerated for their generation at a regulated stabilized price. The Portfolio will initially include four PMGD projects and the financing structure provides Langa International with the flexibility to add additional solar PV PMGD projects to the portfolio, subject to meeting pre-defined eligibility criteria.
"Langa International sees considerable growth opportunities in the Chilean market, with its long-term commitment to renewables and stable regulatory environment" said Gilles Lebreux. "We are planning to secure in the coming years a ~500 MW portfolio of renewable energy projects in Chile across technologies thanks to our team in Santiago which covers the full scope from development to construction and operation services."
"This marks the fifth PMGD loan portfolio term financing solely arranged by Natixis over the past 20 months representing more than $400 mm in senior debt facilities; these transactions further consolidate Natixis' leadership amongst financial institutions in the PMGD space where we continue working on a number of mandates that will see the light in the near term. Our intimate knowledge of the sector and proven track record allows us to offer our clients timely and efficient execution", said Aitor Alava, Managing Director, Head of Infrastructure Finance, Latin America at Natixis.
The PMGD regime was created in 2005 with the goal of incentivizing greener and more distributed electricity generation. Langa International's PMGD Portfolio contributes to these goals, and more broadly to its objective of carbon neutrality by 2050, as established in the Draft Framework Law on Climate Change that is currently under discussion in the National Congress.
Natixis acted as Sole Lead Arranger, Hedge Provider, and Administrative Agent.
Langa International is a French independent renewable power producer, whose activities include the development, financing, construction and operation of solar, wind and hydro power plants for the long term mainly in Latin America, Europe, South East Asia. Langa International is majority owned by its founders and managers but opened minority stakes to BPI France (French state-owned bank) and RGREEN INVEST (a French investment fund dedicated to renewables).