Thank you for registering! We sent you a confirmation email; please click the validation link to confirm your subscription.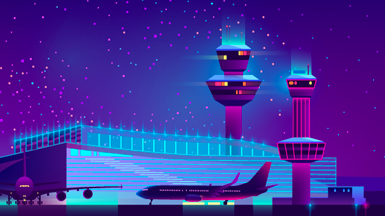 Natixis acts as mandated lead arranger and global facility agent for Interjet's Sukhoi Superjet 100 aircraft export credit
Paris, France,
January 21, 2014
Natixis has arranged the first ever export credit financing for a Sukhoi Superjet 100 aircraft. Arranging this innovative deal for Mexican airline Interjet (ABC Aerolineas, S.A. de C.V.), Natixis acted as mandated lead arranger and global facility agent. Vnesheconombank also acted as mandated lead arranger, while other parties included Deutsche Bank and Intesa Sanpaolo as Co-Arrangers and underwriters, and Intesa Sanpaolo as Italian national agent.
This landmark deal marks the first time France, Italy and the Russian Federation have joined forces on an export credit operation, respectively through Coface, SACE and Simest, and Vnesheconombank. It is also one of the first transactions for a regional aircraft benefiting from a 100% guarantee from Coface, and the first aircraft financing arrangement to have benefited from a 100% SACE guarantee where SACE acts as direct guarantor.
The Sukhoi Superjet 100 aircraft is a 100 seat regional jet designed, developed and built by Sukhoi Civil Aircraft Company (SCAC), in partnership with Alenia Aermacchi – a Finmeccanica Company. It is powered by Powerjet engines; a joint venture between Saturn and Snecma. The Sukhoi Superjet 100 currently represents the largest industrial programme between the Russian Federation and Europe in the commercial aircraft sector. This transaction is part of a larger mandate covering deliveries throughout 2014 and 2015.