Thank you for registering! We sent you a confirmation email; please click the validation link to confirm your subscription.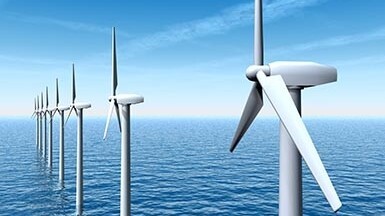 Natixis and Swiss Life sign an infrastructure debt cooperation agreement and launch their first deal to co-finance a renewable energy project
Paris, France,
December 9, 2015
Natixis and Swiss Life in France have signed an infrastructure debt cooperation agreement. Under the terms of this agreement, Swiss Life will invest €300m, benefiting from the expertise of Swiss Life Asset Managers and Natixis in this asset class. An initial deal to co-finance an offshore wind project has already been set up.
Swiss Life will be able to benefit from the long-term investment experience and credit analysis skills of Swiss Life Asset Managers.
Swiss Life's co-investment with Natixis, a key player in this area with a dedicated infrastructure debt platform, will offer the insurer prime access to the European infrastructure debt market and to Natixis' considerable expertise.
This fresh partnership will enable Natixis to further expand its infrastructure debt platform and hence bolster its infrastructure financing capacities in Europe, serving its clients.
Investment in the infrastructure asset class will help Swiss Life diversify its portfolio and keep its risk and yield profile in line with targets.
This partnership agreement is another demonstration of institutional investors' interest in infrastructure debt, just ahead of the easing of Solvency II European regulation which would occur in 2016.
Swiss Life is a major player in insurance and wealth management. On the French market, its position as a private insurer is renowned. Swiss Life offers individuals and corporations, comprehensive advice plus a broad range of products and services such as life insurance, private banking, financial management, health and disability, property & casualty insurance. We support our customers throughout their lives, building a lasting relationship thanks to personalized advice. We provide them with tailored solutions to help them face a longer self-determined life.
Swiss Life

Véronique Eriaud

+33 1 46 17 27 27 / 06 18

 

64 33 19

 

 

 
Swiss Life Asset Managers has more than 150 years of experience in managing the assets of the Swiss Life Group. This insurance background has exerted a key influence on the investment philosophy of Swiss Life Asset Managers, which is governed by such principles as value preservation, the generation of consistent and sustainable performance and a responsible approach to risks. Swiss Life Asset Managers offers this proven approach to external clients in Switzerland, France, Germany and Luxembourg.
As at 30 June 2015 assets under management for external clients amount to EUR 33.4 billion. Together with insurance mandates for the Swiss Life Group, total assets under management at Swiss Life Asset Managers stood at EUR 171 billion.
Swiss Life Asset Managers is the leading real estate manager in Europe1. Of the assets totaling EUR 171 billion, EUR 32 billion is invested in real estate. In addition, Swiss Life Asset Managers has real estate under administration of EUR 26.9 billion through its subsidiaries Livit and Corpus Sireo. Total real estate under management and administration at the end of June 2015 thus came to EUR 58.9 billion.
Swiss Life Asset Managers employs about 1400 people in Europe.
PropertyEU, 100 top investors, October 2015
Swiss Life Asset Managers

Marie Gente

+33 1 46 17 21 08