Thank you for registering! We sent you a confirmation email; please click the validation link to confirm your subscription.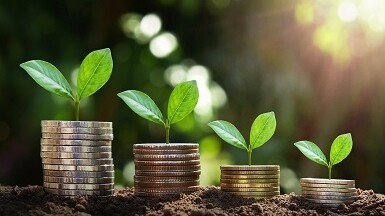 Natixis Assurances joins the PRI Leaders' Group
Paris, France,
October 9, 2020
Natixis Assurances is the only French insurance company to join the PRI Leaders' Group this year, a group of 36 companies singled out by the Principles for Responsible Investment (PRI) as excelling specifically in this year's theme of climate reporting
This distinction confirms Natixis Assurances' position as an insurance sector trailblazer in terms of its climate commitments. The company assigns 10% of its investments to green assets each year with a view to green holdings making up 10% of total assets under management by 2030 at the latest. Natixis Assurances went well beyond its target in 2019, with investments of close to 15%, or more than €1 billion. This approach also involved development of a methodology in partnership with Natixis Investment Managers' sustainable investment subsidiary Mirova to assess its portfolios' alignment with global temperature goals and build a framework to manage its investments' green trajectory.
The Principles for Responsible Investment are the main international responsible investment organization, with 2,400 signatories across more than 60 countries – both institutional investors and asset managers. This year, the PRI singled out a group of 36 leaders to promote companies that have made the most headway on sustainable finance. The Leaders' Group comprises 20 institutional investors (4% of total PRI signatories) and 16 investment managers (1% of total signatories), deemed to excel most specifically on climate reporting. Natixis Assurances is one of just two French institutional investors to be included in the PRI Leaders' Group. 
This distinction applauds efforts from Natixis Assurances and confirms its position as a pioneering insurer in responsible investment. This endorsement also involves Natixis as a whole, as Mirova features in the investment managers category of the Leaders' Group.   
Find out more about the PRI Leaders' Group methodology here.
Natixis Assurances is BPCE Group's insurance division, designing and managing a comprehensive range of personal insurance solutions (life insurance, estate planning, retirement, death-benefit, dependency and borrower insurance) and non-life insurance (auto, home, health, accident and contingency, cellphone insurance, legal protection, non-bank insurance, remote surveillance, professional liability insurance) for individual and business clients in the Banque Populaire and Caisse d'Epargne networks.
Natixis Assurances is fully owned by Natixis, French multinational financial services firm specialized in asset & wealth management, corporate & investment banking, insurance and payments.