Thank you for registering! We sent you a confirmation email; please click the validation link to confirm your subscription.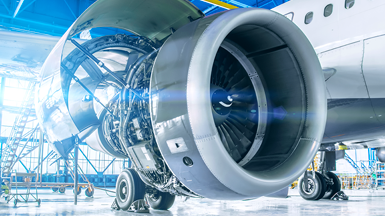 Natixis bolsters aviation finance business with senior hires
Londres, Royaume-Uni,
January 4, 2017
In response to a period of robust growth for the business line, Natixis has made four senior appointments to its global aviation finance team. 
Wui Jin Woon has been appointed Head of Aviation Finance, Asia Pacific. Based in Natixis' Singapore office, Wui Jin has over 15 years' experience spanning capital markets and corporate finance, including with Hong Kong Aviation Capital, AWAS and RBS Aviation Capital (now SMBC Aviation Capital).
Hyung Jin (Ryan) Ahn has been appointed Director – Aviation Finance, Asia Pacific. Reporting to Wui Jin, Ryan is responsible for originating, maintaining and developing relationships with existing and prospective aviation clients in the Asia Pacific region and will be based in Natixis' Singapore office. Ryan was formerly Vice President at BBAM US LP, a major commercial aircraft financier and manager. Prior to this he was Director at Old Hill Partners Inc. (formerly the Patriot Group) with responsibility for sourcing debt across various real asset classes including commercial aircraft.
Jocelyn Noel has been appointed Executive Director, Aviation Finance, based in Natixis' London office. Jocelyn is responsible for coordinating distribution of aviation paper globally. He has been with Natixis' aviation finance team for almost ten years, and was formerly Global Capital Markets Director at Natixis Securities Americas LLC.
Evgeny van der Geest has been appointed Associate, Aviation Finance, also based in Natixis' London office. He was previously with Flight Ascend Consultancy leading its award-winning risk advisory department.
Ramki Sundaram, Managing Director, Global Head of Aviation Finance, said: "Over the past year, Natixis' aviation finance business has experienced robust growth. This is underpinned by our solutions-driven, client-centric approach implemented in alignment with Natixis' 2014-17 strategic plan, New Frontier. We're confident that these appointments, who collectively offer a wealth of expertise in aviation finance and the leasing market, will assist Natixis in our mission to develop innovative and efficient capital financing solutions that are unrivalled."