Thank you for registering! We sent you a confirmation email; please click the validation link to confirm your subscription.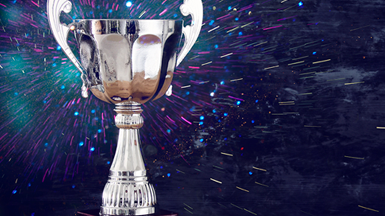 Natixis Global Asset Management Named #1 U.S. Fund Family in Annual Barron's/Lipper Ranking
Paris, France,
February 14, 2014
NGAM's multi-affiliate lineup, including global investment managers Loomis, Sayles & Company and Harris Associates, led to strong showing across asset classes
Natixis Global Asset Management (NGAM) has been selected as the top U.S. fund family based on an evaluation of the 2013 performance of its U.S.-based investment managers, according to the annual Barron's/Lipper ranking of U.S. fund families.
The Fund Family Ranking, presented jointly by Barron's, a leading financial publication, and Lipper, and is recognized as one of the leading U.S. fund rankings in the industry.
"We are proud to be recognized as the top fund family in the U.S.," said John T. Hailer, chief executive officer of Natixis Global Asset Management in the Americas and Asia. "This is a reflection of our talented team and innovative, multi-affiliate business model, which is built on a commitment to durable portfolio construction. This model is designed to perform well in all market environments through diversification and long-term focus."
NGAM provides a single point of access to a diverse group of investment managers whose funds provide the foundation for building more durable portfolios that can weather a variety of market cycles and economic environments. The firm's diverse strategies use a disciplined, long-term approach and draw on the expertise of many skilled managers and analysts.
"Today, we congratulate all of our U.S. affiliate managers for their performance and for not losing sight of their long-term disciplines throughout volatile market environments," said Hailer. "And while the Barron's/Lipper ranking recognizes the performance of our U.S. funds, it is a true testament to the strength of our multi-affiliate model and the power of our global organization."
How Barron's/Lipper ranked the fund families
Barron's/Lipper 2013 one-year fund family ranking based on 64 qualifying fund companies. Each fund family must have at least three funds in Lipper's general U.S.-stock category, one world (global and international), one mixed-asset/balanced (stocks and bonds), two taxable and one tax-exempt fund. Past performance is no guarantee of future results.
The Fund Family referred to in this article represents U.S. domiciled funds that are not available for investment to non-U.S. persons. When this communication is provided outside of the U.S., it is done only to provide supplemental information about the expertise of Natixis Global Asset Management and its affiliates, and does not constitute a solicitation to buy or an offer to sell any financial products or services.
Contact JPES Partners
Georgina Sanderson
Tel. +44 (0)207 002 7821
Natixis Global Asset Management is one of the 15 largest asset managers in the world based on assets under management.¹ Its affiliated asset management companies provide investment products that seek to enhance and protect the wealth and retirement assets of both institutional and individual investor clients. Its proprietary distribution network helps package and deliver its affiliates' products around the world. Natixis Global Asset Management brings together the expertise of multiple specialised investment managers based in Europe, the United States and Asia to offer a wide spectrum of equity, fixed-income and alternative investment strategies.
Headquartered in Paris and Boston, Natixis Global Asset Management has assets under management totalling € 619.3 billion as of 30 September 20142. Natixis Global Asset Management is part of Natixis. Listed on the Paris Stock Exchange, Natixis is a subsidiary of BPCE, the second-largest banking group in France. Natixis Global Asset Management affiliated investment management firms and distribution and service groups include Absolute Asia Asset Management; AEW Capital Management; AEW Europe; AlphaSimplex Group; Aurora Investment Management; Capital Growth Management; Caspian Private Equity; Darius Capital Partners; Gateway Investment Advisers; H2O Asset Management; Hansberger Global Investors; Harris Associates; IDFC Asset Management Company; Loomis, Sayles & Company; McDonnell Investment Management; Mirova; Natixis Asset Management; Ossiam; Reich & Tang Asset Management; Snyder Capital Management; Vaughan Nelson Investment Management; and Vega Investment Managers. Visit ngam.natixis.com for more information.
Natixis Global Asset Management also includes business development units located across the globe, including NGAM S.A., a Luxembourg management company authorized and regulated by the CSSF, as well as its branch offices, including NGAM Distribution in France.
1 Natixis Global Asset Management (NGAM) is the world's 15th-largest asset manager based on global assets under management as of December 31, 2012, according to Cerulli Associates.
2 Assets under management (AUM) may include assets for which non-regulatory AUM services are provided. Non-regulatory AUM includes assets which do not fall within the SEC's definition of 'regulatory AUM' in Form ADV, Part 1.