Thank you for registering! We sent you a confirmation email; please click the validation link to confirm your subscription.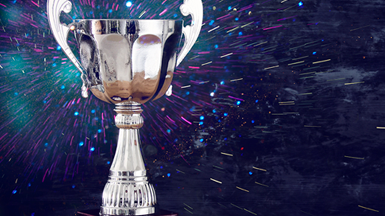 Natixis Global Assets Management US funds ranked #1 by Barron's
Paris, France,
February 15, 2017
Natixis Global Asset Management is ranked #1 in the Barron's/Lipper Top Mutual Fund Families rankings. The award is based on an evaluation of 2016 performance for the Natixis Funds, Loomis Sayles Funds, and Oakmark Funds.
While Natixis Global Asset Management does not focus on short-term results, we believe our top ranking this year is precisely because of our long-term approach and commitment to building more durable portfolios.
Barron's/Lipper 2016 one-year fund family ranking is based on 61 qualifying U.S. fund companies. Ranking reflects fund total returns, excluding loads, 12b-1 fees, and expenses; fund family must have at least three funds in Lipper's general equity category, one world equity, one mixed equity, two taxable bonds, and one tax-exempt bond fund. Natixis was not ranked for the 5- and 10-year periods. Past performance is no guarantee of future results.
Each fund's return is measured against its Lipper category, includes dividends and capital gains, if any, and excludes 12b-1 fees and fund loads. Percentile ranking (100 the highest and 1 the lowest) is then weighted by asset size relative to the fund family's other assets in its general classification. Finally, the score is multiplied by the weighting of its general classification, as determined by the entire Lipper universe of funds.  The category weightings for the one-year results in 2016 were general equity, 39.6%; mixed asset, 17.4%; world equity, 17.2%; taxable bond, 22.3%; tax-exempt bond, 3.5%.
The Natixis Global Asset Management U.S. Funds referenced in the Barron's/Lipper Top Fund Family ranking are strictly offered in the U.S.
Natixis Global Asset Management serves thoughtful investment professionals worldwide with more insightful ways to invest. Through our Durable Portfolio Construction® approach, we focus on risk to help them construct more strategic portfolios that seek to endure today's unpredictable markets. We draw from deep investor and industry insights and partner closely with our clients to put objective data behind the discussion.
Natixis Global Asset Management is ranked among the world's largest asset management firms.1 Uniting over 20 specialized investment managers globally (€831.5/ $877.1 billion AUM2), we bring a diverse range of solutions to every strategic opportunity. From insight to action, Natixis Global Asset Management helps our clients better serve their own with more durable portfolios.
Headquartered in Paris and Boston, Natixis Global Asset Management, S.A. is part of Natixis. Listed on the Paris Stock Exchange, Natixis is a subsidiary of BPCE, the second-largest banking group in France. Natixis Global Asset Management, S.A.'s affiliated investment management firms and distribution and service groups include Active Investment Advisors;3 AEW Capital Management; AEW Europe; AlphaSimplex Group; Axeltis; Darius Capital Partners; DNCA Investments;4 Dorval Asset Management ;5 Emerise;6 Gateway Investment Advisers; H2O Asset Management;5 Harris Associates; IDFC Asset Management Company; Loomis, Sayles & Company; Managed Portfolio Advisors;3 McDonnell Investment Management; Mirova;5 Natixis Asset Management; Ossiam; Seeyond;7 Vaughan Nelson Investment Management; Vega Investment Managers; and Natixis Global Asset Management Private Equity, which includes Seventure Partners, Naxicap Partners, Alliance Entreprendre, Euro Private Equity, Caspian Private Equity and Eagle Asia Partners.                                      
Visit ngam.natixis.com for more information.
1 Cerulli Quantitative Update: Global Markets 2016 ranked Natixis Global Asset Management, S.A. as the 16th largest asset manager in the world based on assets under management ($870.3 billion) as of December 31, 2015.
2 Net asset value as of December 2016. Assets under management (AUM) may include assets for which non-regulatory AUM services are provided. Non-regulatory AUM includes assets which do not fall within the SEC's definition of 'regulatory AUM' in Form ADV, Part 1.
3 A division of NGAM Advisors, L.P.
4 A brand of DNCA Finance.
5 A subsidiary of Natixis Asset Management.
6 A brand of Natixis Asset Management and Natixis Asset Management Asia Limited, based in Singapore and Paris.
7 A brand of Natixis Asset Management.