Thank you for registering! We sent you a confirmation email; please click the validation link to confirm your subscription.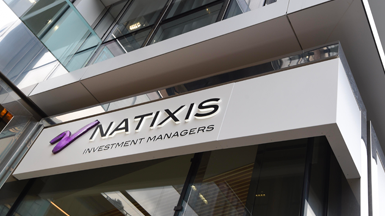 Natixis Investment Managers launches its first range of ESG Fund of Funds
London, Royaume-Uni,
June 26, 2020
Natixis Investment Managers (Natixis IM) today announced that it is launching a new range of ESG fund of funds combining the expertise of some of its leading affiliated investment managers, with the portfolio construction and asset allocation skills of Natixis Investment Managers Solutions and the overview of Natixis IM's in-house ESG experts.
The Lux UCITS range* consists of the Natixis ESG Conservative, Moderate and Dynamic funds, each offering diversified, multi-asset exposure to meet the varying risk requirements of investors.  At launch the range will have exposure to 14 funds from 5 of Natixis affiliated managers**.
The funds are managed by the Multi Asset Portfolio Management team within Natixis Investment Solutions. This team currently manages €57 billion of which €5.4 billion is already focused on ESG-specific mandates***. The lead portfolio manager is Nicolas Bozetto who has more than 12 years of experience running ESG related mandates.
As each affiliate has its own independent investment process with a customized ESG approach, all strategies undergo a rigorous selection test. The investment process starts by filtering for appropriate funds using a quantitative screen from an independent third-party provider, before qualitative assessments are done from both an ESG perspective and a classic fund selection angle. Finally, the Solutions team uses its own in-house risk management and tactical asset allocation process to manage the portfolio to meet defined risk & return objectives.
Harald Walkate, Head of CSR & ESG at Natixis Investment Managers said, "We have launched a new ESG fund range at a time when we believe the importance of ESG has never been more visible.  We believe in ESG that makes a difference by helping to identify risk and drive financial performance"
For the development of the Fund of Funds Natixis IM produced a proprietary selection methodology, called "Conviction & Narrative". Applying this framework provides clarity to the client around the ESG-related investment convictions that are central to the manager's investment strategy.
James Beaumont, Head of Multi-Asset Portfolio Management at Natixis Investment Solutions said, "The ESG market is evolving rapidly and means many different things to different people. These funds give clients access to a wide range of ESG strategies across all asset classes in a risk-controlled manner. Our affiliates' broad capabilities across the whole ESG spectrum give us an enviable breadth of investment opportunities, whilst having our process challenged by Natixis's in-house ESG experts to stay true to our core beliefs."
*The ESG fund of funds are currently available in the following countries; Belgium, France, Netherlands and Spain with further registrations expected in July.
** The Fund invests in funds: employing derivative strategies to invest in multiple asset classes including equities, fixed income, currencies; and indirectly investing in commodities. Derivative investments may generate leverage and, thus, amplify price fluctuations. Equity and commodities investments may experience large price fluctuations. Fixed income investments are typically sensitive to changes in interest rates, and the Fund could lose value when interest rates rise. Currency exchange rate changes may adversely impact the value of the Fund. The Fund is also exposed to the possibility that a debt issuer will not be able to reimburse debt holders (principal and interest payment). The Fund is subject to specific risks, including : Liquidity risk, Operational risk, Derivatives/Counterparty risks, Credit Risk. An investor's capital will be at risk, you may get back less than you invested. Please refer to the full prospectus on im.natixis.com for additional details on risks
*** As of 31.05.2020 (Natixis Finance)
The funds are sub-funds of the Luxembourg-domiciled Natixis International Funds (Lux) I SICAV, organized as an investment company with variable capital under the laws of the Grand Duchy of Luxembourg and authorized by the financial regulator (the "CSSF") as a UCITS.
Natixis Investment Managers S.A. is the Management Company of the funds, and Natixis Investment Managers International is the Delegated Investment Manager.
Natixis Investment Managers S.A. is a Luxembourg management company that is authorized by the Commission de Surveillance du Secteur Financier and is incorporated under Luxembourg laws and registered under n. B 115843. Registered office of Natixis Investment Managers S.A.: 2, rue Jean Monnet, L-2180 Luxembourg, Grand Duchy of Luxembourg.
Natixis Investment Managers International – a portfolio management company authorized by the Autorité des Marchés Financiers (French Financial Markets Authority - AMF) under no. GP 90-009, and a public limited company (société anonyme) registered in the Paris Trade and Companies Register under no. 329 450 738. Registered office: 43 avenue Pierre Mendès France, 75013 Paris.
Natixis Investment Managers serves financial professionals with more insightful ways to construct portfolios. Powered by the expertise of more than 20 specialized investment managers globally, we apply Active Thinking®to deliver proactive solutions that help clients pursue better outcomes in all markets. Natixis Investment Managers ranks among the world's largest asset management firms1 with $908.9 billion / €828.4 billion assets under management2.
Headquartered in Paris and Boston, Natixis Investment Managers is a subsidiary of Natixis. Listed on the Paris Stock Exchange, Natixis is a subsidiary of BPCE, the second-largest banking group in France. Natixis Investment Managers' affiliated investment management firms include AEW; Alliance Entreprendre; AlphaSimplex Group; DNCA Investments;3 Dorval Asset Management; Flexstone Partners; Gateway Investment Advisers; H2O Asset Management; Harris Associates; Investors Mutual Limited; Loomis, Sayles & Company; Mirova; MV Credit; Naxicap Partners; Ossiam; Ostrum Asset Management; Seeyond; Seventure Partners; Thematics Asset Management; Vauban Infrastructure Partners;Vaughan Nelson Investment Management; Vega Investment Managers;4 and WCM Investment Management. Additionally, investment solutions are offered through Natixis Investment Managers Solutions, and Natixis Advisors offers other investment services through its AIA and MPA division. Not all offerings available in all jurisdictions. For additional information, please visit Natixis Investment Managers' website at im.natixis.com | LinkedIn: linkedin.com/company/natixis-investment-managers.
Natixis Investment Managers' distribution and service groups include Natixis Distribution, L.P., a limited purpose broker-dealer and the distributor of various U.S. registered investment companies for which advisory services are provided by affiliated firms of Natixis Investment Managers, Natixis Investment Managers S.A. (Luxembourg), Natixis Investment Managers International (France), and their affiliated distribution and service entities in Europe and Asia.
1 Cerulli Quantitative Update: Global Markets 2019 ranked Natixis Investment Managers as the 17th largest asset manager in the world based on assets under management as of December 31, 2018.
2 Assets under management ("AUM") as of March 31, 2020. AUM, as reported, may include notional assets, assets serviced, gross assets, assets of minority-owned affiliated entities and other types of non-regulatory AUM managed or serviced by firms affiliated with Natixis Investment Managers.
3 A brand of DNCA Finance.
4 A wholly-owned subsidiary of Natixis Wealth Management.