Thank you for registering! We sent you a confirmation email; please click the validation link to confirm your subscription.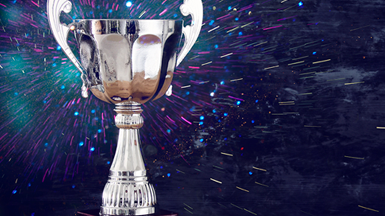 Natixis Named Latin America MLA of the Year by IJGlobal
New York, NY, USA,
July 16, 2020
Natixis received the Latin America MLA of the Year Award on July 13, 2020 as part of the 2019 IJGlobal Awards, which celebrates best-in-class transactions and organizations across the international infrastructure and energy sectors executed in the past year.
Following a rigorous selection process, Natixis, through its Infrastructure Finance team, was acknowledged as one of the leading institutions involved in the financing of infrastructure in Latin America.
The transactions submitted for this year's awards demonstrated Natixis' strong track record in Latin American project finance across various countries that included Brazil, Chile and Mexico, and across the renewables, power, and telecom sectors. Natixis acted as Sole Lead, Joint Lead or Joint Bookrunner on all 11 of the LatAm infrastructure deals it closed in 2019, a strategy it has applied consistently for a number of years.
"We are honored to receive this prestigious recognition from IJGlobal," said Aitor Alava, Head of Infrastructure Finance LatAm. "Our dynamic team takes great pride in having the trust of our clients to continuously deliver tailored and innovative infrastructure solutions across LatAm. We are thrilled to be acknowledged for our deep market expertise, as well as our commitment to broadening the depth of investors in the LatAm region."
Among the transactions noted by IJGlobal were the first PMGD portfolio financing (solar photovoltaic in Chile) syndicated to international lenders, as well as the largest ever solar portfolio financing in Latin America with the sale of 80% of Enel Green Power Mexico to CDPQ – a project that also represented a significant step towards green financing in the region. Natixis also worked to acquire new investors via its Co-Lending platform on nearly half of its 2019 deals, successfully securing liquidity from institutions who were investing in LatAm for the first time. In the LatAm telecom space, Natixis acted as Joint Lead in the financing of the acquisition of a majority stake in Ascenty LLC by Digital Realty and Brookfield; this transaction showcased the skillful application of lessons learned in data center financings in Europe, the United States, and Asia to the fast-growing LatAm telecom market.
"Our momentum continues in 2020, supported by Natixis' focus on LatAm as a key region, infrastructure as a strategic sector, and exceptional execution abilities across loans and capital markets offerings alike," added Alava.
IJGlobal also honored Natixis with the 2019 MENA MLA of the Year Award.
An article released by IJGlobal further detailing the 2019 awards can be read here.