Thank you for registering! We sent you a confirmation email; please click the validation link to confirm your subscription.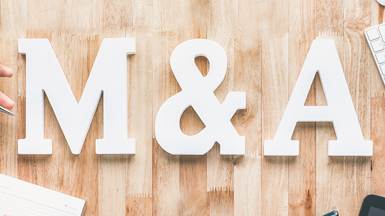 NATIXIS PARTNERS continues its development and strengthens its real estate M&A division with the arrival of the NATIXIS team and external recruitments
Paris, France,
September 9, 2019
Natixis Partners continues its development by strengthening its M&A Real Estate division created in 2017 under the Natixis Partners Real Estate brand.
The new team of 8 dedicated people will be led by 3 Managing Directors: Gilles Bonnier at Natixis Partners since 2017, Nicolas de Gastines, formerly BNP Paribas, recruited in September 2019 and Bertrand Geyer at Natixis since 2005. They are recognized in this industry segment and have each between 15 and 25 years experience in M ​​& A Real Estate. They completed altogether more than 100 real estate transactions.
This development fits within Natixis' strategy of strengthening its position as a leader in "Real Estate & Hospitality", one the four strategic sectors of Natixis, in all of the bank's business segments.
The Natixis Partners Real Estate team will support a wide variety of real estate market players: real estate companies, developers, private equity funds, national and international investors, asset managers and institutional social investors.
"We are very proud of the continuous development of Natixis Partners in the M&A Real Estate segment, and the reinforcement of the team now made up of seasoned professionals, combining excellence and autonomy of the teams and the strike force of Natixis, a quasi-unique combination in France. With this development, we rely on strong synergies to offer transversal solutions to all of our clients, investors, public institutions, developers and innovators" explains Marc Vincent, Global Head of CIB and member of the Natixis senior management committee.
"Our strong expertise in real estate, complementary and associated with an entrepreneurial vision of the business we share, are assets that will enable us to support our customers in their often complex real estate transactions and to make Natixis Partners one of the key players in the market" added Gilles Bonnier, Nicolas de Gastines and Bertrand Geyer.
Gilles Bonnier was CFO and in charge of the acquisitions & the asset management within different companies including Foncière des Régions, Gecina or Tishman Speyer. He recently held operational and development responsibilities in the student accommodation sector. Gilles graduated from Ecole Centrale Paris and from the Institut Supérieur du Commerce.
Nicolas de Gastines joined BNP Paribas Group in 1997, following a first experience with Crédit Lyonnais Americas in New-York. He held various positions in the Corporate Finance department, within the Advisory for Listed Companies team, then the Financial Institutions team and since 2010, Real Estate. He finalised numerous mergers and capital raising transactions in different sectors and accompanied, for more than 20 years, the leading real estate industry players. Nicolas graduated from HEC Paris.
Bertrand Geyer started his career in 2000 as a financial analyst with Global Equities. In 2003, with the advent of the French SIIC status, he specialized in the real estate industry and joined Ixis-CIB in 2005 to contribute to creating and developing the real estate M&A franchise. He spent 15 years with the group and finalised numerous merger and acquisition transactions alongside listed real estate players as well as major corporates. Bertrand graduated from ESCE business school and SFAF school.