Thank you for registering! We sent you a confirmation email; please click the validation link to confirm your subscription.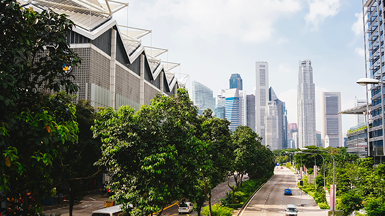 NATIXIS Pfandbriefbank AG arranges a 160 million-euro mortgage green loan facility for N A S Invest to partly finance the acquisition of 99 West Tower in Frankfurt
Frankfurt, Allemagne,
December 19, 2019
NATIXIS Pfandbriefbank AG acted as the arranger, underwriter and agent on a non-recourse financing transaction provided to an equity club deal managed by N A S Invest. The 7-year 160 million-euro mortgage loan will partly finance the acquisition of the 99 West Tower in Frankfurt from BNP Paribas SAS. The credit facility has been structured to be compliant with the Green Loan Principles as set by the Loan Market Association.
The Property is currently under development, with delivery scheduled for the end of 2021. The 106-meter high building is already 60% pre-let to BNP Paribas SA.