Thank you for registering! We sent you a confirmation email; please click the validation link to confirm your subscription.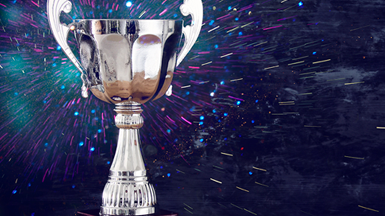 Natixis ranks No. 1 across seven credit research categories
Paris, France,
September 10, 2018
The yearly Euromoney Fixed Income Research Survey, which polls more than 1,500 fund managers and investors worldwide, has ranked Natixis No. 4 for European Fixed Income Research.
Natixis' Credit Research department ranked No. 1 across seven categories: Consumer Products & Retail, Corporate Hybrid Bonds, Covered Bonds & Pfandbriefe, Credit Strategy, Green Bonds/ESG, Securitization & ABS, Supranational & Agencies.
This is also the first time that Natixis has secured the lead position in the Credit Strategy category, which is known as the most competitive group.
Natixis Research has moved up the ladder across almost all categories in the survey. In addition to its seven No.1 positions, it ranks in the Top 3 for 15 out of 19 categories it took part in. More particularly, Natixis now ranks second on the banking sector and holds third place on High Yield and Sovereign.
This ranking is a clear reflection of the high quality of the analysis published by Natixis' Credit Research department experts, as well as their constant support for clients.
"These awards are particularly significant in an increasingly uncertain market environment. They clearly demonstrate our close client relationships and testify to the quality of our tailored credit research" states Thibaut Cuillière, Head of Credit Research.
The full range of publications is available via the website http://research.natixis.com .