Thank you for registering! We sent you a confirmation email; please click the validation link to confirm your subscription.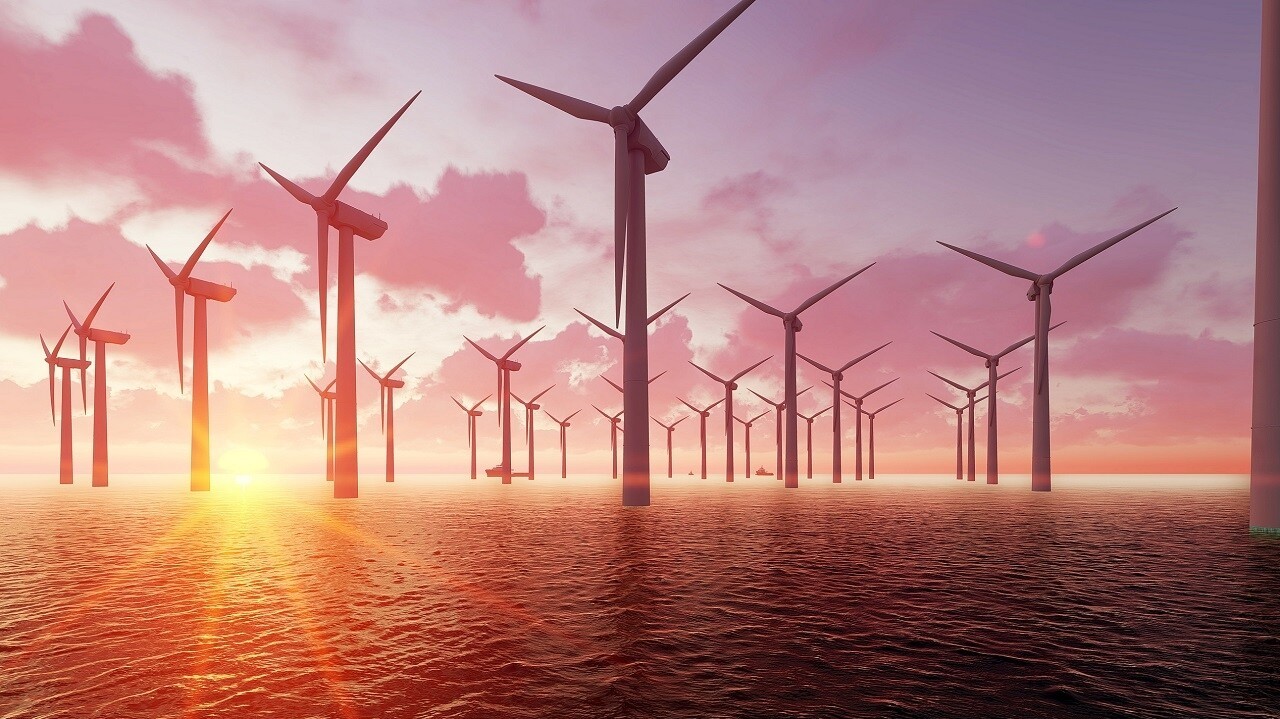 Natixis sole green coordinator for financing of Kincardine, set to be the world's largest floating offshore windfarm
Paris, France,
June 23, 2020
Natixis acted as sole green loan coordinator for the £380m financing for Cobra Instalaciones y Servicios S.A. ("Cobra") of Kincardine Offshore Windfarm Limited ("Kincardine"). The project comprises the construction of a 50MW floating offshore wind farm, located south-east of Aberdeen, Scotland, which will be the largest floating offshore windfarm in the world when completed.
Natixis was also one of the mandated lead arrangers, underwriters and bookrunners for the transaction, which closed on June 12th, 2020.
Kincardine will consist of six turbines (one 2 MW and five 9.5 MW, all supplied by MHI Vestas) installed on semi-submersible floating structures designed by Principle Power located in water depths ranging between 60-80 metres. The project is expected to be fully operational by the fourth quarter of 2020.
Through the certification process conducted by Natixis, the financing of the project was awarded the "Certified Climate Bond" label by Climate Bonds Initiative ("CBI"). Vigeo Eiris has been mandated as verifier of the Marine Renewable Energy Criteria. These scientific criteria ensure that the certified loan is consistent with the 2°C warming limit in the Paris Agreement. Under the certification, Cobra will report regularly on the project's adherence to KPIs defined in accordance with CBI guidelines.
Jean Philippe Adam, Senior Country Manager, Spain and Portugal, Corporate & Investment Banking at Natixis, said: "Natixis is very pleased to support its key client Cobra in this landmark transaction which confirms Natixis' leadership in the Green, Social and Sustainability financing."  
Sean Kidney, CEO, Climate Bonds Initiative, said: "This is the first Climate Bonds Certification of a floating offshore wind project, congratulations are due to both Cobra and Natixis for their innovation and leadership. It's a global scale transaction providing a strong pointer to the enormous investment potential in the floating wind sector." 
Emilie Beral, Vigeo Eiris Executive Director Methods, Innovation, Quality & Issuers Markets, said: "Vigeo Eiris is proud to have provided the CBI verification for this landmark mission. It demonstrates well how finance can be leveraged to support the goals of the Paris Climate Agreement."
The Climate Bonds Initiative is an investor-focused not-for-profit, promoting large-scale investment in the low-carbon economy.
It undertakes advocacy and outreach to inform and stimulate the market, provides policy models and government advice, market data and analysis and administers the international Standards & Certification Scheme. For more information, please visit www.climatebonds.net.
Vigeo Eiris is a global leader in ESG assessments, data, research, benchmarks and analytics. Leveraging our extensive proprietary database, we equip market players with the ESG insight they need to manage risks and better understand and address their social and environmental impact. Since 2019, Vigeo Eiris has been an Affiliate of Moody's Corporation. Vigeo Eiris has an industry unique ISO 9001: 2015 quality certification for its processes relating to methodology, assessments, sale and delivery of its data to all types of investors and issuers. Vigeo Eiris is a Climate Bonds Initiative Verified Provider of Second Party Opinions. With a team of nearly 300 experts of 30 different nationalities, Vigeo Eiris is present in Paris, London, Brussels, Casablanca, Hong Kong, Milan, New York, Rabat and Santiago. The Vigeo Eiris Global Network, comprising 4 exclusive research partners, is present in Brazil, Germany, Israel and Japan. For more information: www.vigeo-eiris.com.