Thank you for registering! We sent you a confirmation email; please click the validation link to confirm your subscription.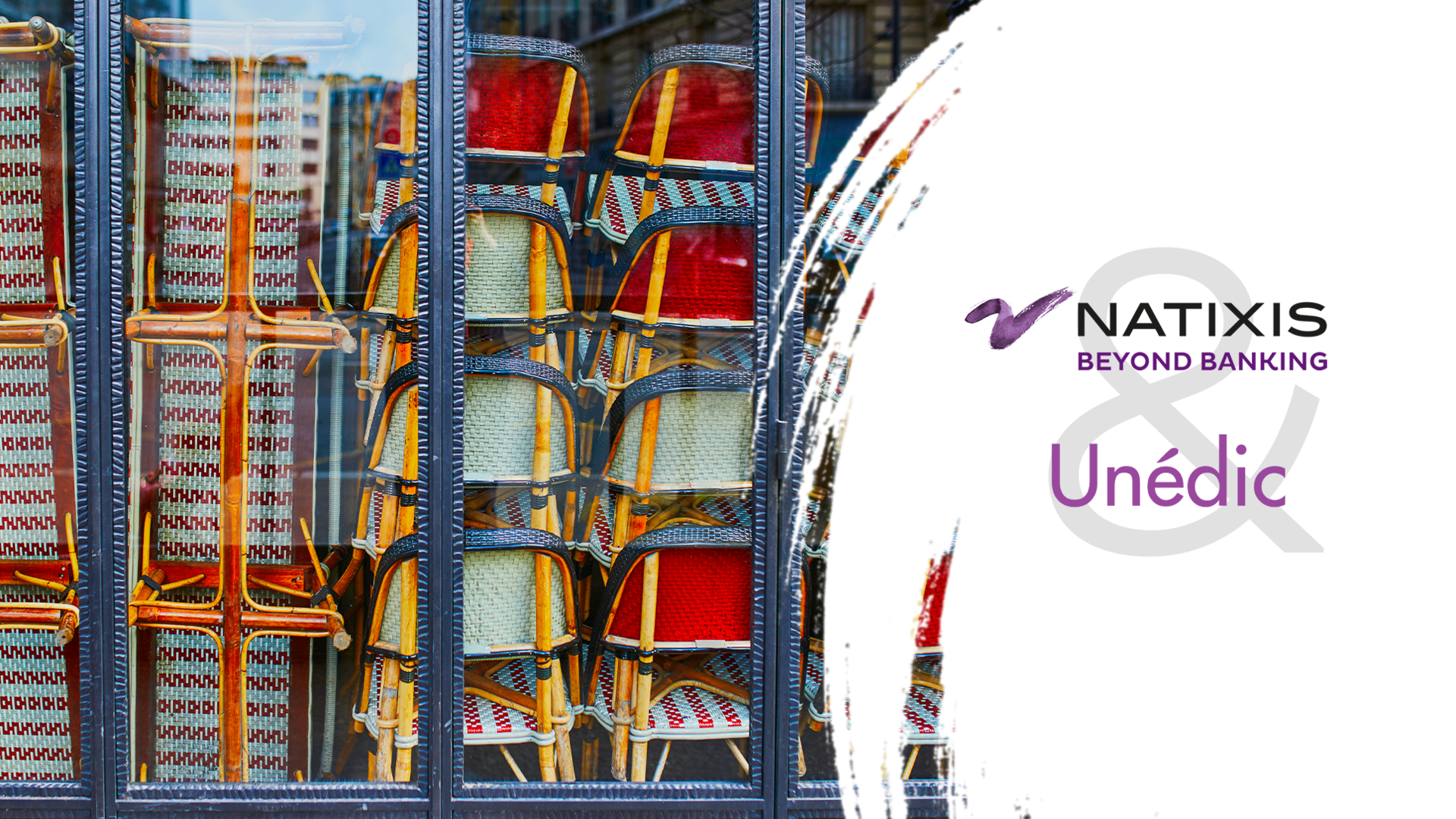 Natixis sole structurer for Unédic's record inaugural social bond issue to support Covid-19 response
Paris, France,
May 15, 2020
Natixis was sole structuring agent for the social bond framework and bookrunner for Unédic's inaugural social bond issue on May 15, 2020, which represents the largest social bond ever issued worldwide for any type of issuer.
The €4 billion issue maturing in November 2026 met with great investor interest. The order book reached €7.75 billion (excluding bookrunners' stakes), representing the highest volume of orders ever generated by an Unédic issue.
This inaugural issue took place in an environment marked by the current unprecedented health and economic crisis. Proceeds will primarily be used to fund crisis response measures rolled out by Unédic, France's unemployment insurance management body: on the one hand extending standard unemployment insurance programs, and on the other implementing an exceptional job retention scheme involving subsidized part-time working covering over 12 million private sector employees. Overall more than 15 million people are directly supported by Unédic. These schemes of unprecedented size help to safeguard jobs and income for more than half of all French private sector employees, and to protect those impacted by the extremely challenging economic environment.
The bond framework complies with ICMA's (International Capital Market Association) Social Bond Principles, and covers major programs funded by Unédic, fulfilling its twofold role i.e. providing socio-economic protection against fluctuations in the labor market, and supporting French employees in returning to the job market and achieving sustainable employment.
Jun Dumolard, CFO, Unédic said: "In addition to the emergency measures rolled out, such as the job retention scheme involving subsidized part-time working, Unédic also provides allowances and benefits to replace lost income, as well as professional retraining programs and support in taking over a business, via assistance in reskilling and achieving fresh qualifications. It also provides a financial contribution to support the activities of the French jobseekers' agency Pôle Emploi."
This social bond framework also enhances Unédic's transparency with the investor community as regards its approach in terms of evaluation, experimentation, adjustment of needs and targeting of allowances and benefits, which underpin all Unédic's work. Impact reports will be supported by an analysis of big data to assess and improve the efficiency of programs.
This social bond framework formally sets out Unédic's contribution to the French State's roadmap on implementing the 2030 Agenda, and addresses increasing investor expectations on tackling poverty, providing the technical and professional skills required for decent work, and reducing inequality.
Jun Dumolard added: "Unédic's commitment in the social bond market is a logical extension of our work and of our management priorities, offering perfect control and maximum financial transparency for all our direct and indirect beneficiaries: companies, employees and jobseekers. Through our framework, we were able to demonstrate that innovation is possible even when facing great urgency. We are fully mobilized to fulfil our promise to our investors to make an impact, and demonstrate the social and economic shock absorber role played by the schemes financed through the funds raised."
This social bond issue follows Natixis' structuring of sustainable bond frameworks for Groupe Caisse des Dépôts, Action Logement and the Government of Mexico, and further demonstrates the Natixis Green & Sustainable Hub's social bond expertise for public sector issuers.
"We were honored to support Unédic in this structuring process" states Orith Azoulay, Global Head of Green & Sustainable Finance, Corporate & Investment Banking at Natixis. "Unédic is a social pure player, and this framework reflects how its programs and Pôle Emploi's schemes draw on a culture of assessing its role in protecting and supporting workers in sustainable employment. The financial community will be able to assess the social impact of its programs more easily, particularly in terms of social justice and redistribution. It comes as no surprise that Unédic's inaugural social bond issue incorporates the emergency measures rolled out in response to the Covid-19 crisis."