Thank you for registering! We sent you a confirmation email; please click the validation link to confirm your subscription.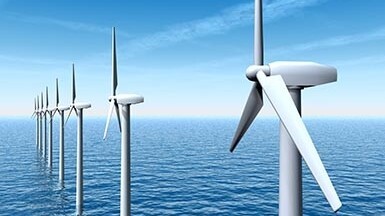 Natixis, Sole Structuring Bank and Sole Mandated Lead Arranger of the first offshore wind farm in the Mediterranean Sea
Paris, France,
February 26, 2019
Natixis acted as Sole Structuring Bank and Sole Mandated Lead Arranger, Underwriter and Agent Bank for the financing of the first offshore wind farm in the Mediterranean Sea, a greenfield project developed by Renexia Spa
The 30 MW greenfield offshore wind farm will be the first offshore wind farm in Italy and in the Mediterranean countries. The Borrower, Beleolico Srl, is owned by Renexia Spa, the renewable arm of Toto Group.
The approximately €82 million debt package arranged by Natixis consists of a term loan, a VAT financing and a stand-by facility.
Riccardo Toto, Managing Director of Renexia, states: "This project is another step forward in the path we are currently running with success. Indeed, it is part of a wider strategy in the wind power industry that Renexia is pursuing in the U.S. through an important pipeline and worldwide with many other projects. We are eager to boost the production of clean and sustainable energy in a new market and the cooperation with Natixis is a reward to our skills and capabilities."
Established in 2011 as a spin-off of the Toto Group's "renewable energy" division, Renexia is a joint-stock company dedicated to the development, planning, construction and management of Renewable Power Plants. In few years, its efficient and flexible organization, together with its construction-oriented approach, placed it among the renewable energy leaders in Italy, able to develop one of the largest photovoltaic plants in the Country and four on-shore wind farms in Southern Italy and Tunisia. Renexia is currently leading the Italian industry toward a new generation of renewable power plants capable of generating energy on a 'grid-parity' basis.
Moreover, through its subsidiary US Wind Inc., Renexia pioneered the US offshore wind market, having been awarded since 2014 with two federal leases off the coasts of Maryland to generate more than 750MW of offshore wind electricity. US Wind has also been selected as the sole developer of interest for another federal lease in the southern Atlantic waters (South Carolina) for a nameplate of up to 6GW.