Thank you for registering! We sent you a confirmation email; please click the validation link to confirm your subscription.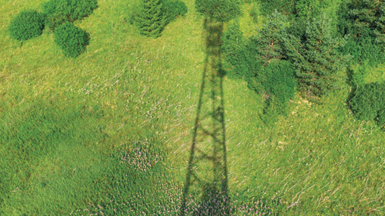 Natixis structures an innovative financing solution for Italo - Nuovo Trasporto Viaggiatori, aligned with the company's sustainable development targets
Paris, France,
January 23, 2020
Natixis announces an innovative financing solution for leading Italian private rail operator Italo - Nuovo Trasporto Viaggiatori (Italo) to support the company in its sustainable development agenda. This integrated solution will cover the company's corporate funding, financing of investment and hedging needs.
This is the largest green loan in the transportation sector so-far and one of the first green loans to embed sustainable development targets to comply with the "Sustainability Linked Loan Principles".
Natixis acted as global coordinator, bookrunner and green coordinator to structure a comprehensive financing solution comprising:
a 1.1 billion euro sustainability-linked syndicated loan (complying with the Loan Market Association's Sustainability Linked Loan Principles) whose interest margins are indexed to sustainable development indicators. This facility comprises:

a 900 million-euro green loan (complying with the Loan Market Association's Green Loan Principles and with the opinion of Sustainalytics) to finance and refinance Italo's low-carbon rolling stock fleet; and

a 200 million-euro green revolving credit facility to cover general corporate purposes;
a sustainability linked interest rate swap that also includes a dedicated incentive mechanism that is fully aligned with the sustainable performance

indicators outlined in the financing solution.
The decision to index both the financing and the swap marks a new step in Italo's environmental and social responsibility strategy, reflecting the extent of the company's ambition to fully meet today's demands in the area of sustainable finance.
The extension of this incentive mechanism to deals using derivatives, such as swaps, marks a breakthrough in sustainable and responsible finance.
Orith Azoulay, Global Head of Green & Sustainable Finance, Corporate & Investment Banking, Natixis said: "Our goal is to support our clients as they pursue their growth, by providing tailored solutions that integrate green and sustainable principles to meet the full range of their needs".