Thank you for registering! We sent you a confirmation email; please click the validation link to confirm your subscription.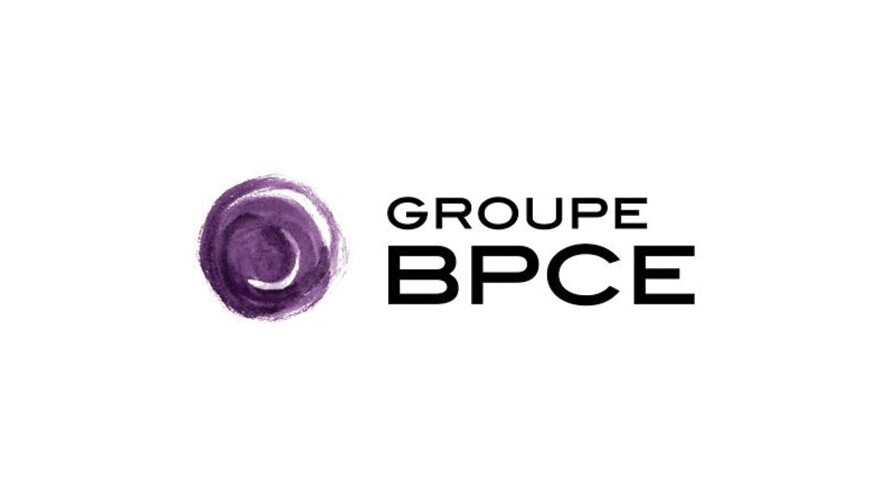 RESULTS FOR THE YEAR ENDED DECEMBER 31, 2008
Paris, France,
February 26, 2009
Loss of €2.622bn before restructuring income and expenses
Solid banking activities, capital structure maintained
Positive underlying net income1 excluding segregated assets: +€987m
The unprecedented financial crisis, which was at its height in the fourth quarter, savaged corporate and investment banks and led to the demise of Lehman Brothers in September 2008 and to an unprecedented market dislocation. Against this backdrop, Natixis recorded €2.934 billion in revenues and a net loss (group share) of €2.799 billion, after restructuring income and expenses.
| | |
| --- | --- |
| 2008 group results | 2008 results excl. segregated assets |
| NBI: €2.934bn | NBI: €6.386bn |
| U/l net income (gp. share): -€2.622bn | U/l net income (gp. Share)(1): €987m |
| Tier One ratio: 8.2% and more than 9% pro forma(2) |   |
Additionally to the measures taken in the summer of 2008, Natixis has decided to curtail most proprietary activities and the most complex derivatives. These activities have been segregated within a specific structure within Natixis' Corporate and Investment Bank (CIB). A specialist team will manage and gradually divest these assets until they are completely run off.
After stripping out these segregated assets, revenues from Natixis's continuing activities, focused on the group's key clients, generated €6.386 billion in revenues and €987 million in underlying net income.
Natixis maintained a solid capital structure, thanks to a €3.7 billion capital increase successfully completed in September 2008 and to a €1.9 billion capital injection by the two main shareholders, BFBP and CNCE, which equated to the bulk of the funding they received as part of the first tranche of French state aid for the banking system.
Natixis in 2008:
a key player in corporate lending in France and abroad, with a client loan book amounting to€116 billion
solid levels of business. Revenues came mainly from classic banking activities, e.g. corporate lending, asset management, consumer credit, employee savings plans, credit insurance, factoring.
an in-depth transformation of CIB activities, the benefits of which are now starting to emerge
an ongoing cost reduction plan
backing from two powerful shareholders who are in the process of building France's second- largest banking group with 20% of France's retail banking market and a €40bn capital base.
Natixis' consolidated accounts were approved by the Executive Board on February 20, 2009. Unless otherwise stated, all the variations presented in this press release were calculated relative to figures for the corresponding period in 2007 (12 months or the fourth quarter).
1 Before restructuring income and expenses
2 including divestment projects underway and the 2nd tranche of financing from the SPPE sovereign investment vehicle
Get the full results in the attached document below.
This presentation may contain objectives and comments relating to the objectives and strategy of Natixis. Any such objectives inherently depend on assumptions, project considerations, objectives and expectations linked to future events, transactions, products and services as well as on suppositions regarding future performance and synergies.
No assurance can be given that such objectives will be realized. They are subject to inherent risks and uncertainties and are based on assumptions relating to Natixis, its subsidiaries and associates and the business development thereof; trends in the sector; future acquisitions and investments; macroeconomic conditions and conditions in Natixis' principal local markets; competition and regulation. Occurrence of such events is not certain, and outcomes may prove different from current expectations, significantly affecting expected results. Actual results may differ significantly from those implied by such objectives. Natixis shall in no event have any obligation to publish modifications or updates of such objectives.
Information in this presentation relating to parties other than Natixis or taken from external sources has not been subject to independent verification, and Natixis makes no warranty as to the accuracy, fairness or completeness of the information or opinions in this presentation. Neither Natixis nor its representatives shall be liable for any errors or omissions or for any harm resulting from the use of this presentation, the content of this presentation, or any document or information referred to in this presentation.
The accounting principles and methods used to prepare the 2008 consolidated accounting data were identical to those used to prepare the consolidated accounts for the fiscal year ended December 31, 2007 which were established in accordance with IFRS as adopted in the European Union. The amendment to IAS39 and IFRS7 concerning the "Reclassification of Financial Assets" adopted by the European Union on October 15, 2008, has been applicable since July 1, 2008. This amendment permits the following reclassifications subject to conditions:
the possibility of reclassifying non-derivative financial assets out of the "Instruments at fair value through profit and loss –Trading" category,
the possibility of reclassifying financial assets belonging to the "Available-for-sale assets" category under the "Loans and Receivables" category.
To establish consolidated accounting data for the year ended December 31, 2008, Natixis made use of the reclassification opportunities offered by the amendment.