Thank you for registering! We sent you a confirmation email; please click the validation link to confirm your subscription.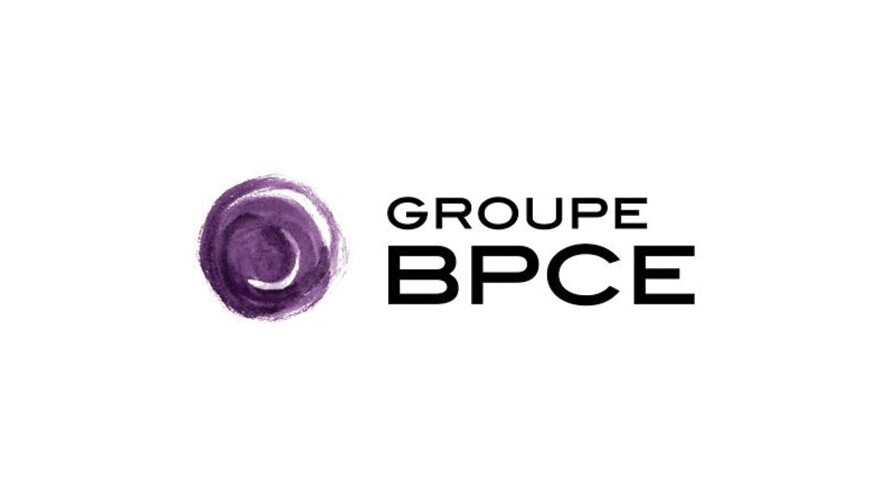 Second-Quarter 2014 and First-Half 2014 Results
Paris, France,
July 31, 2014
Significant Increase in Core-Business Profitability and Further Progress with the New Frontier Strategic Plan
Core-business net revenues(1) up 13% vs. 2Q13 and 10% vs. 1H13
Wholesale Banking: net revenues up 17% in 2Q14 vs. 2Q13 and 8% in 1H14 vs. 1H13
Asset management: record €17bn net inflow in 1H14 (vs. €13.4bn over full-year 2013) and €680bn of assets under management at end-June 2014
Insurance: 21% increase in 1H14 net revenues vs. 1H13
Specialized Financial Services: Specialized Financing revenues up 4% vs. 2Q13 and 3% vs. 1H13
€68m synergies of revenues were generated with the Groupe BPCE networks at end-June 2014, ahead of the plan
Strong growth in earnings(1) and core business roe
Net revenues up 9% to €2bn vs. 2Q13 and 6% to €3.9bn vs. 1H13
Gross operating income up 23% to €684m vs. 2Q13 and 25% vs. 1Q14
Provision for credit loss down 15% over the quarter and 16% over the half year to 43bps
Net income excluding GAPC : up 26% to €367m vs. 2Q13 and 17% to €671m vs. 1H13
Core-business ROE of 13.3% in 2Q14, up 390bps vs. 2Q13
further reinforcement of financial structure
Basel 3 CET1 ratio(2) reached 11.2% at end-June 2014, i.e. a 55bps increase vs. end-March 2014
New Frontier strategic plan: first steps implemented
Listing of 59% of Coface capital at end-June 2014, without any impact on Natixis's results
Closure of GAPC
Creation of the non-life insurance platform
Preparation of the single life insurance platform well underway
Strong increase in core business profitability
See note on methodology

Based on CRR-CRD4 rules published on June 26, 2013,

including the Danish compromise - no phase-in except for DTAs on loss carry-forwards
The Board of Directors examined Natixis's second-quarter 2014 accounts on July 31, 2014. Economic growth appeared to remain sluggish in Europe during the period, notably in France. As regards European key rates, short-term refinancing rates came down, while interest rates on funds deposited with the ECB moved into negative territory. Long-term rates fell significantly during the period, by 55-60bps for countries on the periphery and by around 30bps for Germany. The sluggish economic outlook in Europe slowed progress in equity markets and resulted in modest gains, with the EuroStoxx 50 rising 2.1% during the quarter. However, the Euro Stoxx Banks fell sharply in June and retreated 5.6% over the second quarter as a whole.
For Natixis, the main features of 2Q14 were:
a 13% advance in core-business revenues vs. 2Q13, fuelled by contributions from all three core businesses. Wholesale Banking grew strongly (net revenues up 17%), thanks particularly to strong momentum in Capital Markets and our international platforms. In the Investment Solutions business, Asset management recorded a healthy net inflow of €8.4bn for the quarter and €17bn for 1H14 as a whole, Insurance expanded business significantly with the Groupe BPCE networks and Private Banking recorded net new money of €500m in 2Q14 and close to €1bn for 1H14. In Specialized Financial Services, revenues synergies generated with the Groupe BPCE networks continued to expand,
a 15% reduction in the provision for credit loss vs. 2Q13,
a 26% jump in net income excluding GAPC to €367m vs. 2Q13,
significant progress in core-business ROE(1) to 13.3% in 2Q14, up 390bps vs. 2Q13,
further reinforcement of financial structure, with the Basel 3 CET1 ratio(2) improving to 11.2% as at June 30, 2014,
and the successful listing of 58.65% of Coface for around €957m, with the greenshoe option exercised in full, without any impact on Natixis results.
Laurent Mignon, Natixis Chief Executive Officer says: "We completed several major stages of our New Frontier strategic plan during this quarter: the Coface IPO, the closure of the GAPC and the creation of our life insurance platform, along with the purchase of BPCE Assurances, the launch of the Assurement#2016 program in order to prepare the deployment in 2016 of new business with the Caisses d'Epargne and the principles of a renewed partnership with CNP. Revenues in all our businesses also made strong progress both in France and internationally, while synergies generated with the Groupe BPCE networks are ahead of target. The combination of strong performances from our core businesses and improved operational efficiency means our results are ahead of the schedule laid out in the strategic plan."
See note on methodology

Based on CRR-CRD4 rules published on June 26, 2013,

including the Danish compromise - no phase-in except for DTAs on loss carry-forwards
The figures in this media release are unaudited. This media release may contain objectives and comments relating to the objectives and strategy of Natixis. Any such objectives inherently depend on assumptions, project considerations, objectives and expectations linked to future and uncertain events, transactions, products and services as well as suppositions regarding future performances and synergies.
No assurance can be given that such objectives will be realized. They are subject to inherent risks and uncertainties, and are based on assumptions relating to Natixis, its subsidiaries and associates, and the business development thereof; trends in the sector; future acquisitions and investments; macroeconomic conditions and conditions in Natixis' principal local markets; competition and regulation. Occurrence of such events is not certain, and outcomes may prove different from current expectations, significantly affecting expected results. Actual results may differ significantly from those implied by such objectives.
Information in this media release relating to parties other than Natixis or taken from external sources has not been subject to independent verification, and Natixis makes no warranty as to the accuracy, fairness, precision or completeness of the information or opinions herein. Neither Natixis nor its representatives shall be liable for any errors or omissions, or for any prejudice resulting from the use of this media release, its contents or any document or information referred to herein.
The conference call to discuss the results, scheduled for Friday August 1st, 2014 at 9:00 a.m. CET, will be webcast live on www.natixis.com (on the "Investor Relations" page).