Thank you for registering! We sent you a confirmation email; please click the validation link to confirm your subscription.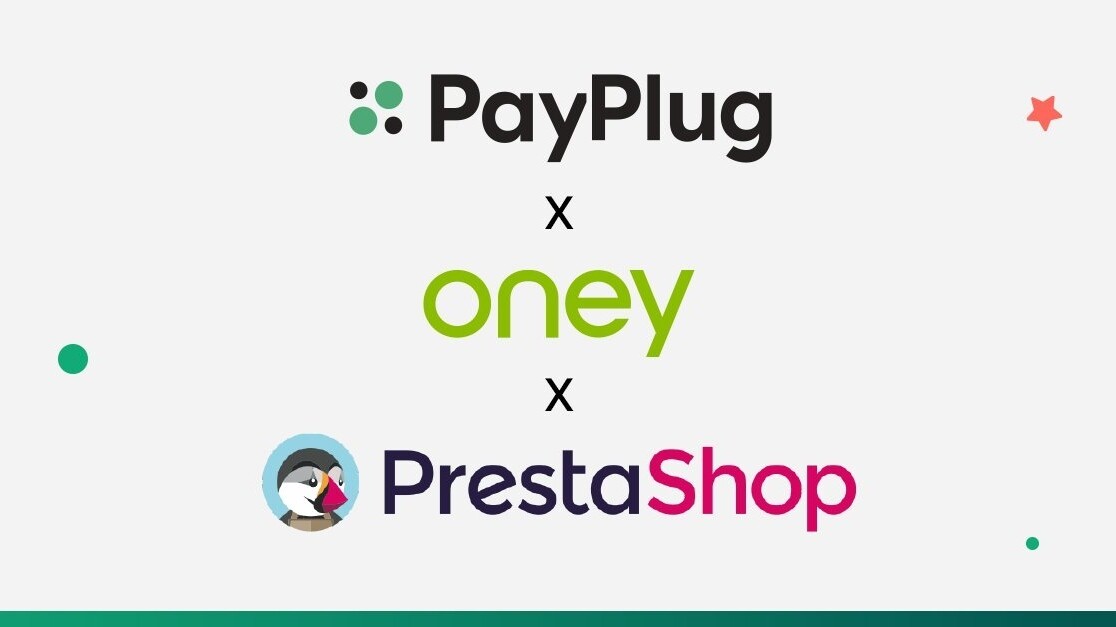 Split payment: Oney and PayPlug partner to consolidate their leadership in Europe and take a step ahead on the market
A partnership that empowers more than 136 000 merchants in Europe.

PrestaShop, Oney and PayPlug, 3 main French players of the ecommerce and payment sectors, bet on the split payment continuous growth to keep on scaling their business, co-building a best-in-class addon.
 
The BNPL: a lever of growth
The split payment market had quadrupled between 2018 and 2020 to reach $80 billion globally and it could triple again by 2025 to $250 billion. 1 In Europe, it is constantly growing: 60% of Europeans have already used it and 1 out of 4 Europeans pick an ecommerce website based on the possibility of paying with split payment. In France, 1 consumer out of 3 estimates that they will use split payments in the coming months to make their purchases.
As a leader of split payment in several European countries, Oney (the payment, consumer credit and insurance specialist), partners with PayPlug (the leading omnichannel payment solution designed for SMEs) and PrestaShop (the leading open-source ecommerce solution in Europe), two others experts and leaders, to give birth to the European locomotive of the Buy Now Pay Later solution.
With common geographies – the 3 leaders benefit from a strong presence in France, Italy and Spain – and a common DNA turned towards SMEs, they benefit from the best position to co-built a crafted ready-to-use Split Payment solution, offering best-in-class services to European businesses of all sizes.
"At PayPlug, our mission is to lift the payment constraints on SMEs, offering them performing and easy-to-use solutions. We strongly believe that the split payment is a powerful lever for the ecommerce industry and the payment actors, especially in Europe. With this alliance and the 15 000 clients already using PayPlug services in France and Italy where both Oney and PrestaShop are operating, we aim to reinforce our presence in Europe " declares Antoine Grimaud, CEO of PayPlug.
Oney and PayPlug are part of BPCE Digital & Payments, the new division of Groupe BPCE gathering payment, digital and data expertises. This partnership with PrestaShop highlights the ability of Groupe BPCE to offer an end-to-end experience on the payment value chain.

An alliance to empower European merchants 
If the split payment is largely acclaimed by the general public, e-merchants are also benefiting from this new payment solution. Indeed, in France, merchants using the Oney Split Payment solution record growth in average baskets of 20 to 70%. Moreover, 72% of buyers believe that the split payment was the trigger for purchase.
With this new addon, no less than 136 000 ecommerce websites of all sizes in France, Spain and Italy (and in all Europe in the next coming months) running their ecommerce business with PrestaShop will have an easy one click access to a tremendous potential of growth, increasing sales and attracting new customers; opening the path to the democratization of the split payment. Indeed, both Oney, PayPlug and PrestaShop are committed to empower SMEs giving them access to the best-in-class solution for ecommerce.
« As a key partner in the digitalisation of commerce, PrestaShop's vision is to become the reference commerce platform for the growth of businesses around the world. With this split payment integration, merchants running their business under PrestaShop will be able to boost their sales and  save time. We are thrilled to partner with other European leaders and experts such as Oney and PayPlug to demonstrate the European excellence of ecommerce and banking solutions, empowering our merchants with solutions used by the largest retailers such as Decathlon or Showroomprivé » says Alexandre Eruimy, Managing Director of PrestaShop.

A best-in-class European solution
Easy, fast and reliable, the addon will be directly integrated within the PrestaShop platform. With one click, it will allow customers to choose their payment, on 3 or 4 installments of 60 or 90 days, depending on their preferences while the merchants will receive the full purchase amount into their secured account.
Adding to this user-centric mindset  the halo of a brand like Oney, which represents a real split purchase trigger (in France, 1 out of 3 split payment is made with the Oney Solution), the integration aims at becoming a reference for the market.
« Oney is a reassuring brand for the end consumer and a European renown key actor of the sector. We benefit from the best acceptance rate on the market (between 92-98% depending on the sector). As a result, we are very confident in the capacity of our co-built solution to offer to the PrestaShop merchants and their clients a unique experience of split payment that will significantly contribute to imposing the split payment as one of the main means of payment in Europe » comments Jean-Pierre VIBOUD, CEO of Oney.
1 Kaleido Intelligence
The addon will be available in France and Italy at the end of April, by summer in Spain and within a few months in other European countries such as Poland.
As a key partner in the digitalisation of commerce, PrestaShop aims to become the reference commerce platform for the growth of businesses around the world, by building on its values: audacity, proximity, tenacity and engagement. With nearly 300,000 sites already using its software across the globe, PrestaShop is the leading open-source ecommerce solution in Europe and Latin America. Thanks to PrestaShop Essentials, its suite of modules that offers secure payment solutions worldwide, performance analysis and web marketing, and PrestaShop Platform, its hosting offer, PrestaShop allows companies to easily deploy their business on a larger scale. In 2020, PrestaShop sites generated more than 22 billion euros in online sales. Starting from November 2021 PrestaShop became part of the global family of MBE Worldwide to accelerate its growth and become together the leading global ecommerce and logistics platforms for businesses. www.prestashop.com
Media contacts PrestaShop
PrestaShop - Marianne Rageot : marianne.rageot@prestashop.com / +33 (0)6 84 75 43 25
La Nouvelle Agence - Célia Chirol : celia@lanouvelle-agence.com / +33 (0)1 75 43 50 77
We are a different, unique, commercial bank. We rely on our original positioning and the expertise we have developed over more than 38 years to design innovative payment solutions and financial services. Every day, our 2,600 talented people around the world reinvent banking, for the benefit of a more humane relationship, with the mission of "Giving everyone the freedom to be and to act". With our 13 000 retail and e-merchant partners, we support the projects of more than 7.8 million customers in 12 european countries by offering them memorable shopping experiences in-store and online. Since 2019, we have two shareholders: BPCE with 50.1% and Auchan Holding with 49.9%, bringing together the best of banking and retail. Find it more : https://partners.oney.com/fr-fr
Media contacts Oney 
Havas Paris - Frédéric Macioce : oneypress@havas.com / +33 (0)6 84 76 62 29
PayPlug is the French omnichannel pay-by-card solution for SMEs. Since 2012, it has been offering an innovative and easy to use alternative to traditional market players: among other things, the fintech relies on its unique ecosystem of partners and integrated features to simplify all things related to payments for its 15,000 customers, retailers and e-merchants in Europe. After acquiring the status of Payment Institution approved by the ACPR Banque de France, PayPlug joined the BPCE group in April 2017. Over the last three years, PayPlug has experienced nearly 100% growth per year. www.payplug.com   
Media contacts PayPlug
Hopscotch - Tina Meunier : payplug@hopscotch.fr / +33 (0)1 58 65 01 21