Thank you for registering! We sent you a confirmation email; please click the validation link to confirm your subscription.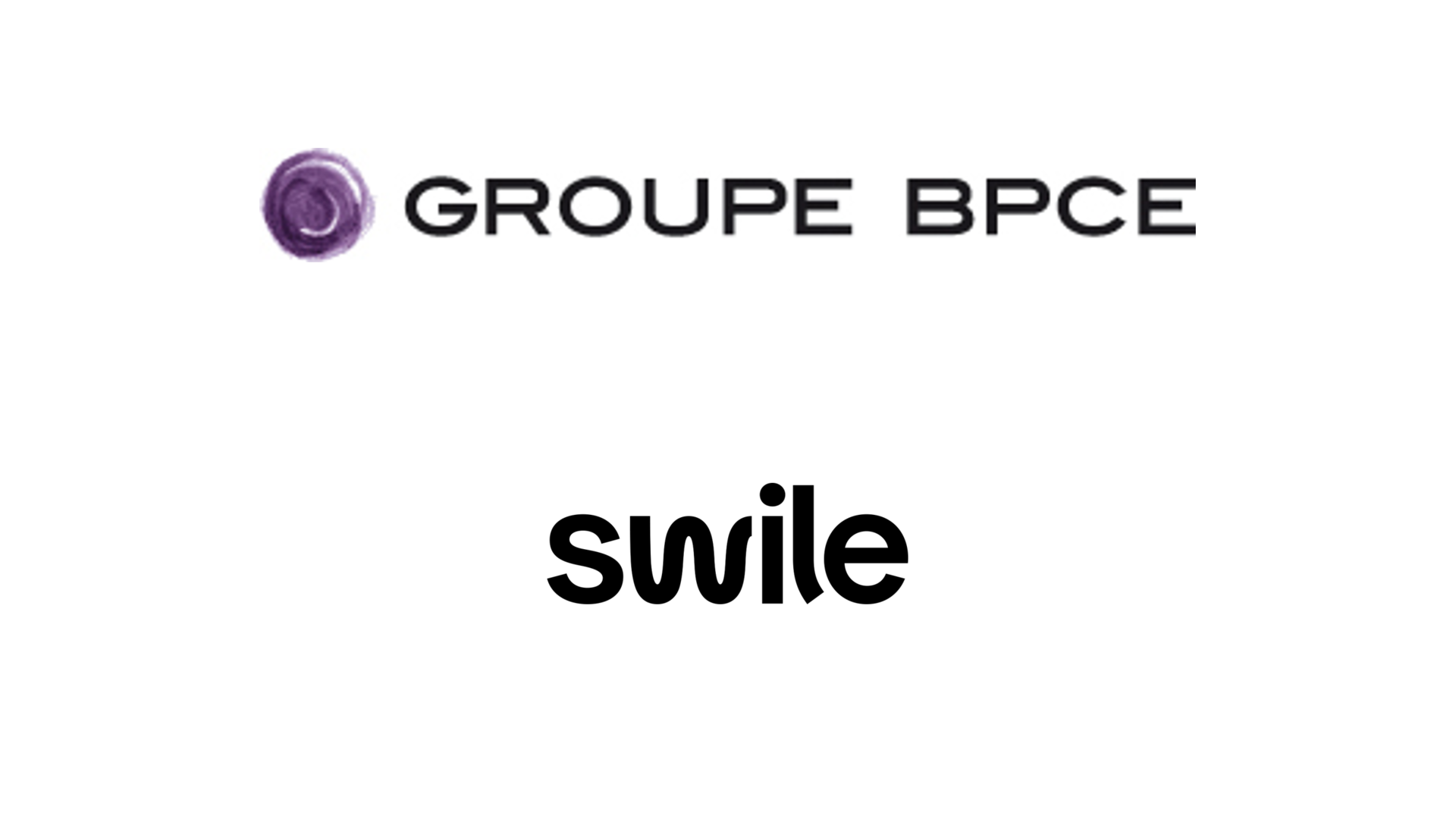 Swile and Groupe BPCE form a new leader in employee benefits and worktech as a result of their collaboration
Swile, a worktech unicorn, and Groupe BPCE, the 2nd largest banking group in France, today announced the completion of their alliance with Bimpli, following regulatory approval which results in Swile completing its acquisition of Bimpli, and Groupe BPCE becoming Swile's first shareholder. The transaction announced on July 12, 2022, creates a new leader in employee benefits in France and allows Swile to take a new step in its development and further reinforce its ambition to become a global player in worktech.
Swile now owns 100% of Bimpli, and Groupe BPCE becomes Swile's largest shareholder, with a 22 %[1] equity interest[2].
The newly created entity will be driven by sustained innovation, benefitting from Swile's Super-app and Bimpli's historical expertise of employee benefits, offering a comprehensive and integrated package. The two companies demonstrate highly complementarity profiles covering all customer segments: VSEs/SMEs, large accounts, and government.
Together, the new entity employs a total of c. 5 million people serving 75,000 clients, including Carrefour, JCDecaux, Spotify, Fnac-Darty, Etam, and Monoprix in the private sector and a large number of local authorities and ministerial references in the public sector.
It is expected to generate €140 million ARR in 2022, allowing it to become a Centaur company[3]. Swile plans to achieve profitability on the French market in 2023 and at the group level beginning in 2024 (in France and Brazil).
Swile is now uniquely positioned to capitalize on international development opportunities and to further strengthen its presence in Brazil, the leading market for employee benefits and engagement.
Loïc Soubeyrand, founder and CEO of Swile said:

"We believe it is possible to create a work environment where employee fulfilment and benevolence are central to business models. We want to make social performance the engine of economic performance by addressing all of the existing friction points for both employees and management (purchasing power, social ties, consideration, well-being, simplicity), as well as feeding levers of sustainable commitment (security, development, belonging, consideration, and meaning)."
Yves Tyrode, Managing Director Digital & Payments Groupe BPCE said: 

"This unprecedented strategic alliance between a major banking group and a unicorn aims to accelerate our development in uncharted innovation territories. Groupe BPCE, as Swile's largest shareholder, will continue to support the expansion of Bimpli's employee benefits business. Worktech activities are an important growth driver for the Group, as they help its corporate customers with and talent acquisition and retention."
[1] Fully diluted basis.
[2] Groupe BPCE also received €150m in the form of preferential convertible bonds.
[3] Start-up with annual recurring revenue exceeding US$100m.
About Swile
Swile is a worktech company launched in 2018 by founder and CEO Loïc Soubeyrand (also co-founder and ex-CEO of Teads, sold to Altice in 2017). 
Swile has raised nearly €300 million in funding from leading investors in just four years, reaching unicorn status with a valuation of over €1 billion and then centaur status (startups generating more than €100 million in revenue) following the merger with Bimpli in December 2022 (former subsidiary of Groupe BPCE). 
Swile is the first employee Super-app that provides a unified, personalized, and modern experience that boosts workplace engagement.
Swile operates in two countries (France and Brazil), with 1,000 employees, 5 million users, and 75,000 corporate customers such as Carrefour, Le Monde, and JCDECAUX, PSG, Airbnb, Spotify, Red Bull, and TikTok in the private sector, and numerous local authorities and ministerial references in the public sector.
About Groupe BPCE
Groupe BPCE is the second-largest banking group in France. Through its 100,000 staff, the group serves 36 million customers – individuals, professionals, companies, investors and local government bodies – around the world. It operates in the retail banking and insurance fields in France via its two major networks, Banque Populaire and Caisse d'Epargne, along with Banque Palatine and Oney. It also pursues its activities worldwide with the asset & wealth management services provided by Natixis Investment Managers and the wholesale banking expertise of Natixis Corporate & Investment Banking. The Group's financial strength is recognized by four credit rating agencies with the following senior preferred LT ratings: Moody's (A1, stable outlook), Standard & Poor's (A, stable outlook), Fitch (AA-, negative outlook) and R&I (A+, stable outlook).