Thank you for registering! We sent you a confirmation email; please click the validation link to confirm your subscription.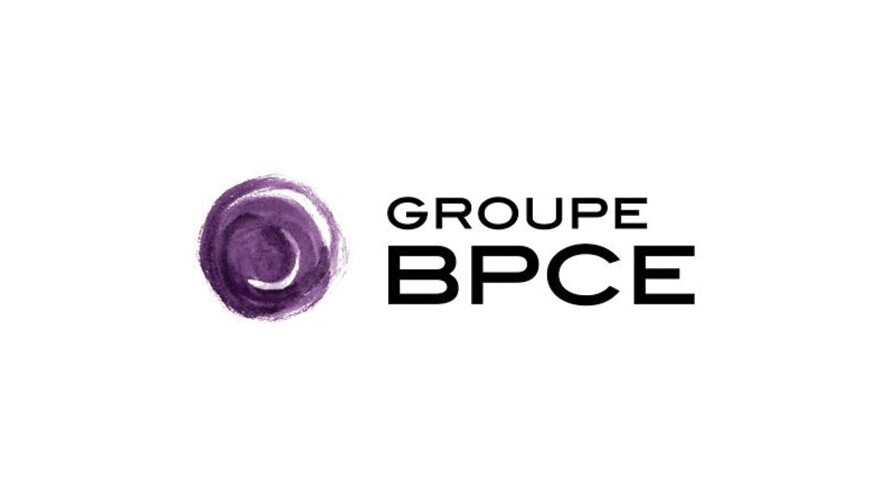 Third-Quarter 2014 and Nine-Month 2014 results
Paris, France,
November 4, 2014
Significant increase in net income gs: €318m in 3Q14 (1), up 21% vs. 3Q13 and €961m in 9M14(1), up 15% vs. 9M13.
Strong growth in CET1 ratio
Core-business Net Revenues(1) up 7% in 9M14 and 2% vs. 3Q13
Wholesale Banking: €20bn

of new loan production in the Structured financing business in the first nine months of 2014

Asset Management: €708bn AuM

($894bn), a €79bn increase since end-December 2013, notably thanks to a €6.6bn net inflows in 3Q14 (€24bn in 9M14)

Insurance:

global turnover up 20% in 9M14

Specialized Financial Services: Specialized financing revenues up 2%

vs. 9M13
Strong growth in core-business earnings(1) and profitability
Net revenues up 3% to €1.9bn vs. 3Q13 and 5% to €5.8bn vs. 9M13
Gross operating income up 6% vs. 3Q13 and 12% vs. 9M13, thanks to sound cost control
Core-business provision for credit loss down sharply to 25bps in 3Q14 vs. 55bps in 3Q13
Net income (gs): up 21% to €318m vs. 3Q13 and 15% to €961m vs. 9M13
ROTE of 9,8% in 9M14, up 40bps vs. 9M13
EPS(2

)

 up a substantial 31% to €0.32 in 9M14
Further constitution of available capital
Increase in Basel 3 CET1 ratio (3) of 11.5% at end-September

2014, up 65bps vs. end-June 2014 excluding PVA impact
ECB AQR/Stress test
Groupe BPCE's financial solidity demonstrated

Natixis' dividend payout policy and investment strategy confirmed
See note on methodology

Excluding fair-value adjustment on own debt

Based on CRR-CRD4 rules published on June 26, 2013,

including the Danish compromise - no phase-in except for DTAs on loss carry-forwards
The Board of Directors examined Natixis's third-quarter 2014 accounts on November 4, 2014. For Natixis, the main features of 3Q14 were:
a 2% increase in core-business revenues vs. 3Q13. In Wholesale Banking, the Equity derivatives and Structured financing activities both fared well.
Investment Solutions continued to record robust revenue growth and inflows, both in the Asset management and Insurance businesses.
Specialized Financial Services made further progress with rolling out the offering to the BPCE networks in difficult economic conditions in France.
a tight grip on expenses, which inched up 1% vs. 3Q13,
a marked 37% reduction in the provision for credit loss vs. 3Q13,
a 21% advance in net income (group share)(1)

, to €318m,
a significant improvement in core-business ROE(1)to 12.0% in 3Q14 vs. 10.6% in 3Q13

,
a Basel 3 CET1 ratio(2) of 11.5% at end-September 2014, a

65bp-increase vs.

June 30, 2014 excluding the PVA impact, spurred by good earnings and reduced RWA.
Laurent Mignon, Natixis Chief Executive Officer says: "The financial strength of Natixis, illustrated again this quarter by the strong ability to create available capital, reinforces our strategic choices with our determination on our "asset light" model and our distribution policy. Totally focused on customers, our three core businesses, since the beginning of the year, demonstrate strong commercial momentum and continue to improve their profitability".
See note on methodology

Based on CRR-CRD4 rules published on June 26, 2013,

including the Danish compromise - no phase-in except for DTAs on loss carry-forwards
This media release may contain objectives and comments relating to the objectives and strategy of Natixis. Any such objectives inherently depend on assumptions, project considerations, objectives and expectations linked to future and uncertain events, transactions, products and services as well as suppositions regarding future performances and synergies.
No assurance can be given that such objectives will be realized. They are subject to inherent risks and uncertainties, and are based on assumptions relating to Natixis, its subsidiaries and associates, and the business development thereof; trends in the sector; future acquisitions and investments; macroeconomic conditions and conditions in Natixis' principal local markets; competition and regulation. Occurrence of such events is not certain, and outcomes may prove different from current expectations, significantly affecting expected results. Actual results may differ significantly from those implied by such objectives.
Information in this media release relating to parties other than Natixis or taken from external sources has not been subject to independent verification, and Natixis makes no warranty as to the accuracy, fairness, precision or completeness of the information or opinions herein. Neither Natixis nor its representatives shall be liable for any errors or omissions, or for any prejudice resulting from the use of this media release, its contents or any document or information referred to herein. The figures in this media release are unaudited.
The conference call to discuss the results, scheduled for Wednesday November 5, 2014 at 9:00 a.m. CET, will be webcast live on www.natixis.com (on the "Investor Relations" page).