Thank you for registering! We sent you a confirmation email; please click the validation link to confirm your subscription.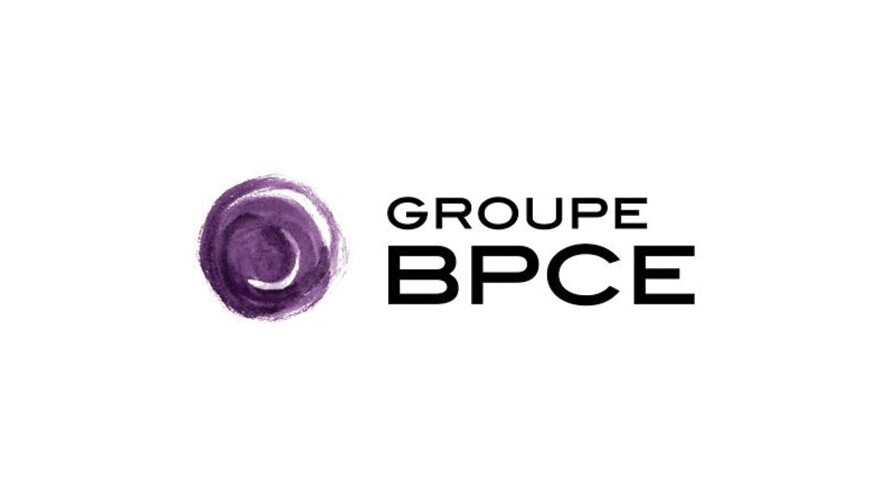 Third-Quarter 2017 and Nine-Month 2017 Results
Paris, France,
November 7, 2017
NET INCOME up 29% to €383m in 3Q17 and 31% to €1.151bn in 9M17
3Q17 Net revenues up 10% across core businesses, fueled by inveST. solutions
INVESTMENT SOLUTIONS: improving fee rates in Asset Management and sound performance in insurance
Asset Management: Net revenues up 18% in 3Q17 with fee rates expansion in both Europe and the US driven by a positive mix effect. Net inflows of €3bn in 3Q17 (including €5bn on long-term products) and AuM standing at €813bn at end-September 2017 (including €23bn transfer out of CNP life insurance assets). Strategic reinforcement in the Asia-Pacific region with the acquisition of a 51.9% stake in Australian asset manager Investors Mutual Ltd.
Insurance: Overall turnover of €2.5bn, up 31% vs. 3Q16, excluding reinsurance agreement with CNP. Acquisition of the remaining 40% of BPCE Assurances from Macif and Maif(1).
CIB: acceleration in investment banking activities and m&a
Global finance & Investment banking: Net revenues down slightly in 3Q17 (-1% YoY) and up 8% in 9M17. Investment Banking and M&A revenues up 13% in 3Q17 (+44% in 9M17 of which +82% for M&A).
Global markets: Net revenues up 17% (excluding CVA/DVA) in 9M17, despite a slowdown in 3Q17 (-9% YoY due to last year's relatively high basis of comparison as 3Q16 benefited from post Brexit volatility).
SFS: net revenues up 5% vs. 3Q16
Strong business momentum in Specialized financing (Net revenues up 6% YoY in 3Q17).
Revenues from Payments up 4% vs. 3Q16. Finalization of the Dalenys acquisition.
Sharp increase in profitability in 3Q17 and 9M17(2) 
Core businesses net revenues up 10% in 3Q17 (€2.1bn) and 12% in 9M17 (€6.6bn)
Cost-income ratio improving by 250bps vs. 9M16 at 68.1%
Marked contraction in the cost of risk for core businesses to 14bps in 3Q17 and 23bps in 9M17
Core businesses ROE of 13.2% in 3Q17 (+90bps vs. 3Q16) and 15.1% in 9M17 (+210bps vs. 9M16)
Natixis ROTE of 10.3% in 3Q17 (+130bps vs. 3Q16) and 12.2% in 9M17 (+230bps vs. 9M16)
Further decline in rwa and Reinforcement of the cet1 ratio
€111.7bn of RWA, down 3% since the beginning of the year. CET1 ratio(3) of 11.5% at end-September 2017 (+20bps vs. end-June 2017) factoring in a minimum dividend payout of 50%.
(1) Transaction announced on September 7, 2017 and subject to approval from ACPR (2) Excluding exceptional items and the IFRIC 21 impact for cost income ratio, ROE, and ROTE (2) Based on CRR-CRD4 rules published on June 26, 2013, including the Danish compromise - no phase-in except for DTAs on loss carry-forwards (4) Subject to confirmation of the pre-notification received from the ECB
The Board of Directors approved Natixis' accounts for the third quarter of 2017 on November 7, 2017.
For Natixis, the main features of 3Q17 were:
a 10% YoY increase in net revenues for core businesses, to €2.068bn. Partly driven by a positive momentum at Coface, Natixis grew overall revenues 15% YoY to €2.205bn.
The Investment Solutions business experienced a 17% YoY increase in revenues fueled by solid activity levels and improved product-mix in both Asset Management (net revenues +18% YoY to €716m) and Insurance (net revenues +12% YoY to €174m).
Asset Management recorded €3bn of net inflows in 3Q17, with €5bn inflows on high value-added long-term products outweighing €2bn outflows on money-market products. Assets under management reached €813bn at end-September, including the transfer out of €23bn of CNP Assurances assets during the quarter.
In Insurance, overall turnover (excluding reinsurance agreement with CNP) progressed 31% YoY to €2.5bn, driven by a sound momentum in all segments.
Net revenues from Corporate & Investment Banking rose 4% YoY. Excluding non-recurring items, they declined 5% YoY to €787m. 3Q17 witnessed lower client activity in capital markets relative to 3Q16 which benefited from the high volatility sparked by the Brexit vote at the end of June 2016. Investment Banking and M&A fared well, with revenues expanding 13% YoY.
Specialized Financial Services grew net revenues 5% to €341m, with Specialized Financing rising 6% and Financial Services 3%.
a cost-income ratio, excluding IFRIC21(1), of 70% in 3Q17, down 80bps YoY,
a drop of provisions for credit losses across core businesses to €28m vs. €62m in 3Q16, reflecting a significant improvement in Corporate & Investment Banking,
a 29% growth in net income (group share) to €383m,
core businesses ROE(1) of 13.2% excluding IFRIC 21,  
a CET1 ratio(2) of 11.5% at end-September 2017,
a leverage ratio(1) of 4.2% à end-September 2017.
Laurent Mignon, Natixis Chief Executive Officer, said: "Our solid third-quarter results and good performances since the start of 2017 testify to the success of our New Frontier strategic plan due for completion at year-end. During the course of the plan, we have achieved our goal of becoming an exclusively client-focused bank that delivers high value-added and non-capital intensive solutions. We have expanded our international footprint in asset management and Corporate & Investment Banking, set up a single insurance arm to serve Groupe BPCE and its two large networks, and continued to develop synergies with them in terms of services and specialized financings.
I would like to thank all of our staff for their work and general dynamism during this period. Their efforts have ensured Natixis is now widely recognized for the strength of its expertise, and enjoys both financial solidity and strong profitability. These achievements provide a sound basis to begin executing on our new strategic plan which will be unveiled on November 20."
See note on methodology
Based on CRR-CRD4 rules published on June 26, 2013, including the Danish compromise without phase-in except for DTAs on tax-loss carryforwards
This media release may contain objectives and comments relating to the objectives and strategy of Natixis. Any such objectives inherently depend on assumptions, project considerations, objectives and expectations linked to future and uncertain events, transactions, products and services as well as suppositions regarding future performances and synergies.
No Insurance can be given that such objectives will be realized. They are subject to inherent risks and uncertainties, and are based on assumptions relating to Natixis, its subsidiaries and associates, and the business development thereof; trends in the sector; future acquisitions and investments; macroeconomic conditions and conditions in Natixis' principal local markets; competition and regulation. Occurrence of such events is not certain, and outcomes may prove different from current expectations, significantly affecting expected results. Actual results may differ significantly from those implied by such objectives.
Information in this media release relating to parties other than Natixis or taken from external sources has not been subject to independent verification, and Natixis makes no warranty as to the accuracy, fairness, precision or completeness of the information or opinions herein. Neither Natixis nor its representatives shall be liable for any errors or omissions, or for any prejudice resulting from the use of this media release, its contents or any document or information referred to herein.
Included data in this press release have not been audited.
NATIXIS financial disclosures for the third quarter 2017 are contained in this press release and in the presentation attached herewith, available online at www.natixis.com in the "Investors & shareholders" section.
The conference call to discuss the results, scheduled for Wednesday November 8th, 2017 at 9:00 a.m. CET, will be webcast live on www.natixis.com (on the "Investors & shareholders" page).