Thank you for registering! We sent you a confirmation email; please click the validation link to confirm your subscription.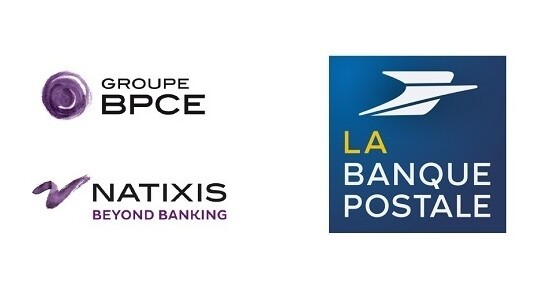 Groupe BPCE and La Banque Postale enter into discussions aimed at deepening and expanding their business partnership
In the context of the creation of a major state-owned alliance in the bancassurance sector, Groupe BPCE and La Banque Postale have agreed on the principles of an enhanced business partnership.
This partnership would have various aspects, including the contemplated combination of the mainly insurance-related euro fixed-income management activities, of Ostrum AM and LBPAM, within a shared platform that would be controlled by Natixis IM with a balanced governance structure, notably guaranteeing the pooling of IT tools and the rights of each party with respect to these IT tools. All LBPAM's assets would continue to be managed in line with its SRI standards. La Banque Postale would continue to hold a majority controlling stake in LBPAM.
The contemplated combination follows on from the partnership between BPCE and LBP regarding real-estate asset management implemented in 2016 through the combination of Ciloger and AEW. The contemplated combination would enable the creation of a European leader with the objective of maintaining 100% of socially responsible investing (SRI), with more than €400 billion of assets under management for the benefit of major institutional clients, among which CNP Assurances would be one of the most important.
In order to strengthen the multiple partnership structure of CNP, which is key to BPCE and LBP, BPCE is contemplating extending, effective as of January 1st 2020, the expiration date of the current agreements entered into in 2015 between BPCE/Natixis and CNP (borrowers insurance (ADE), collective savings and health products, among others) and to postpone it from December 31st 2022, its current date, to December 31st 2030, along with the agreement of CNP to anticipate as from January 1st 2020 the changing of ADE coinsurance allocation to 50-50%.
Concomitantly with the implementation of the combination between CNP Assurances and LBP, BPCE and LBP would enter into a new shareholders' agreement in their capacity as stable shareholders of CNP Assurances. BPCE would remain represented in the Board of Directors of CNP Assurances and in various Board Committees, in line with its current participation in CNP Assurances governance bodies.
BPCE, Natixis, LBP and CNP will pursue their discussions in the following weeks on the various aspects of this enhanced partnership project in order to stabilize the main terms and conditions that will be publicly released in due time after presentation to the relevant governance bodies of the entities involved in this project. The information and consultation procedures of the relevant employee representative bodies would be completed before entering into any binding agreement regarding this project.