Thank you for registering! We sent you a confirmation email; please click the validation link to confirm your subscription.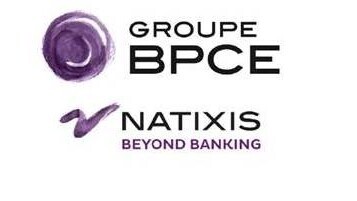 Groupe BPCE completes its second-ever green bond issue
BPCE successfully placed a €500 million, five-year, senior unsecured bond issue geared to refinancing renewable energy assets on November 23, 2019. The placement proceeded in excellent market conditions with demand comfortably outstripping supply and the issue attracting close to 100 investors. This success illustrates investors' confidence in BPCE's signature and the market's growing appetite for green bonds.
After a first green bond issue in December 2015, BPCE conducted five social bond issues for a total amount exceeding €3 billion as part of its sustainability bond issuance policy. These issues established BPCE as a regular, innovative and leading issuer in the social segment of the sustainability bond market.
This new green issue, successfully executed in conjunction with numerous Groupe BPCE entities, rounds out the Group's offering to environmentally and socially responsible investors. It underlines the Group's transparency vis-à-vis investors, regulators and the public with regard to environmental questions.  
Prior to the issue, BPCE formalized the methodological elements by harnessing the expertise of the Green & Sustainable Hub of Natixis's Corporate & Investment Banking division. The dedicated methodological note is available on our corporate website (link: https://groupebpce.com/en/investors/funding/green-bonds) and was appraised and awarded the highest level of assurance by the second party opinion provider Vigeo Eiris.
The Groupe BPCE entities that provided assets for the issue and which will receive the corresponding liquidity were Natixis, BPCE Energéco, the subsidiary of BPCE Lease serving the renewable energy sector, three Banques Populaires (Banque Populaire Grand Ouest, BRED and Crédit Coopératif) and six Caisses d'Epargne (Caisse d'Epargne Aquitaine - Poitou Charentes, Caisse d'Epargne Grand Est Europe, Caisse d'Epargne Hauts de France, Caisse d'Epargne Île-de-France, Caisse d'Epargne Languedoc Roussillon and Caisse d'Epargne CEPAC).
The assets selected were project financings on renewable energy assets using one of the four following technologies: wind, solar, hydraulic or biomass. The portfolio of identified eligible projects amounted to €2.2 billion. Over half the assets are located in France, thereby emphasizing Groupe BPCE's engagement in favor of financing energy transition in the regions where it operates via its two networks.
For Nicolas Namias, Chief Financial Officer and Groupe BPCE Management Board member: "This issue represents an outstanding success for Groupe BPCE that furthers our ongoing engagement with the sustainability bond market. After recently distinguishing ourselves in the social issues field, this new green bond underlines the desire of Groupe BPCE and all our establishments - Banques Populaires, Caisses d'Epargne, Natixis, BPCE Energeco, BPCE – to work in favor of renewable energies and support energy transition to the full".
For Orith Azoulay, Global Head of Green & Sustainable Finance, Natixis Corporate & Investment Banking: "This issue is consistent with best market standards and confirms Groupe BPCE's position as a leading player on the green and social bonds market. Natixis is proud to accompany BPCE in its ambitious and scalable green and responsible issuer policy."
Bolstered by the success of this green issue, Groupe BPCE intends to remain a regular issuer of sustainability bonds in both the social and green segments, with the goal of completing two sustainability issues a year over the next two years.