Thank you for registering! We sent you a confirmation email; please click the validation link to confirm your subscription.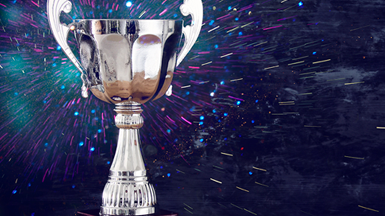 Natixis' rewarded again for its multi-asset expertise and innovation capabilities in Asia Pacific
Paris, France,
September 28, 2017
Natixis has secured a series of awards recognizing its cross-asset expertise and the cutting-edge structured investment solutions it develops for its clients in Asia Pacific. After being named "the Most Innovative Investment Bank for Equity Derivatives" by The Banker on September 7, Natixis has been rewarded by AsiaRisk and MTN-i.
Natixis has won the "Structured Products House of the Year" and "Deal of the Year" awards by AsiaRisk, a respected financial publication. The two awards recognize the pioneering role Natixis has played in shaping the future of the structured products market in Asia through the roll-out of products at the forefront of innovation.
Natixis has also received two awards from MTN-i, a top-tier trade publication covering the debt markets. The two awards, the "MTN-i Award for Investor Solutions" and the "MTN-i Award for the Deal of the Year", recognize the Natixis' expertise in equity-linked debt and CLO instruments.
On September 7, Natixis has also been named by The Banker "the Most Innovative Investment Bank for Equity Derivatives", for the second year in a row.
"Natixis is proud to have received these prestigious awards. They reflect the strength of our multi-asset teams on the ground and are a testament to our ability to innovate and to create value-added solutions tailored to better serve our clients in the ever-changing market environment" said Alain Gallois, Chief Executive Officer, Corporate & Investment Banking, Asia Pacific.